Refinery
---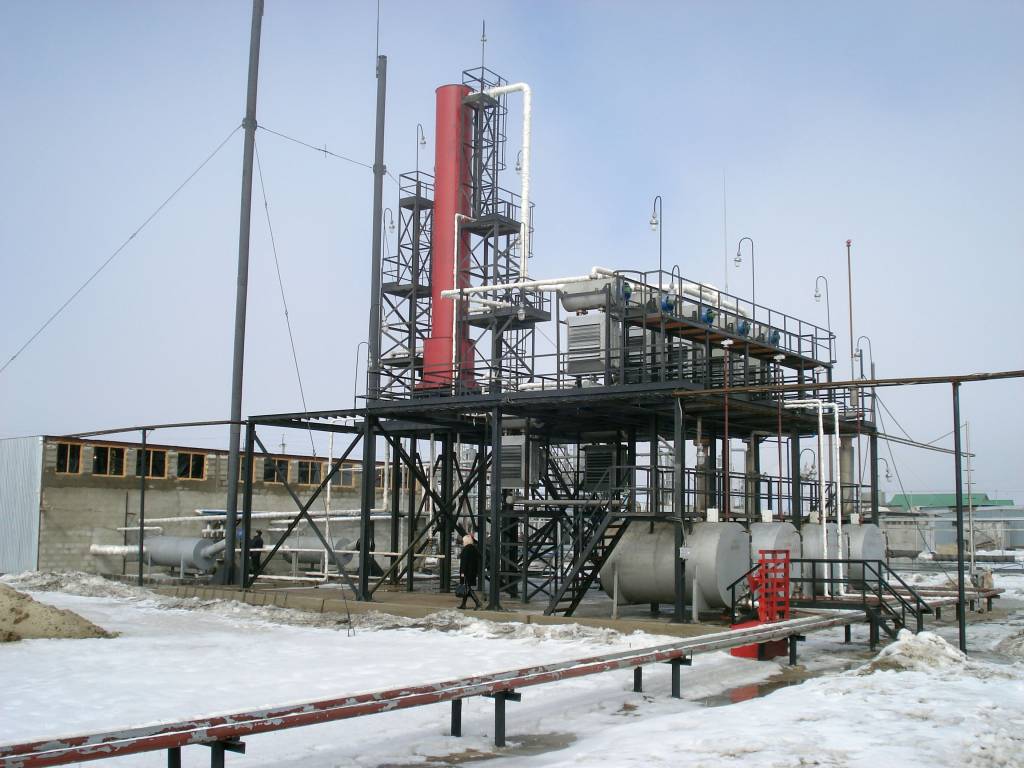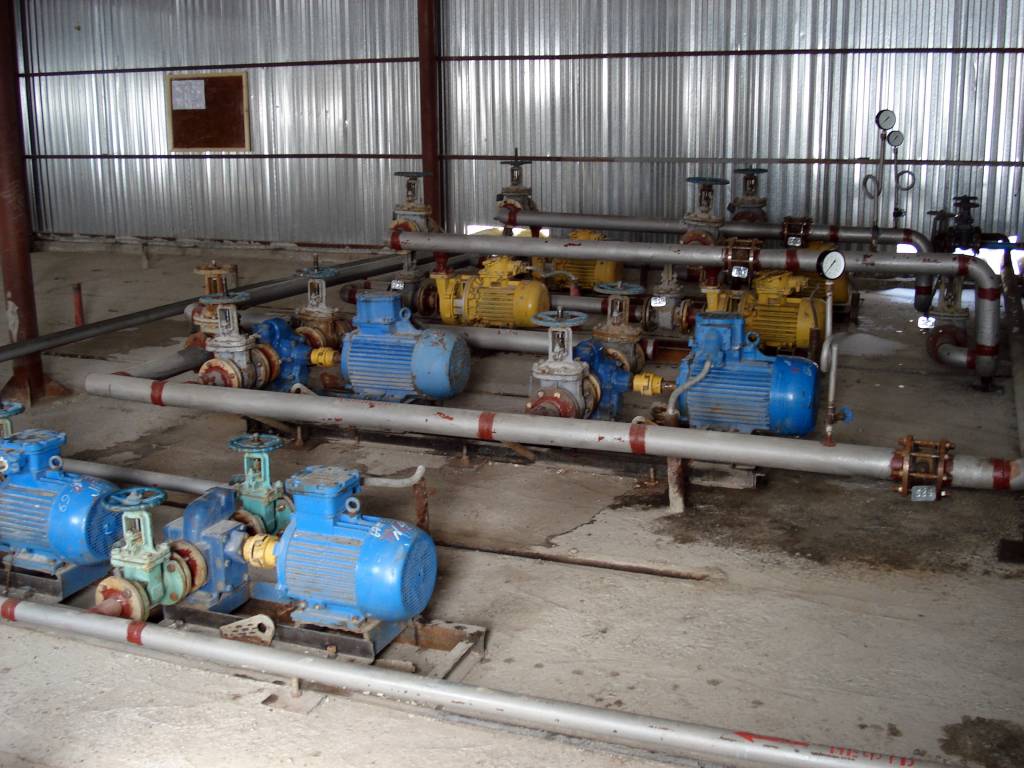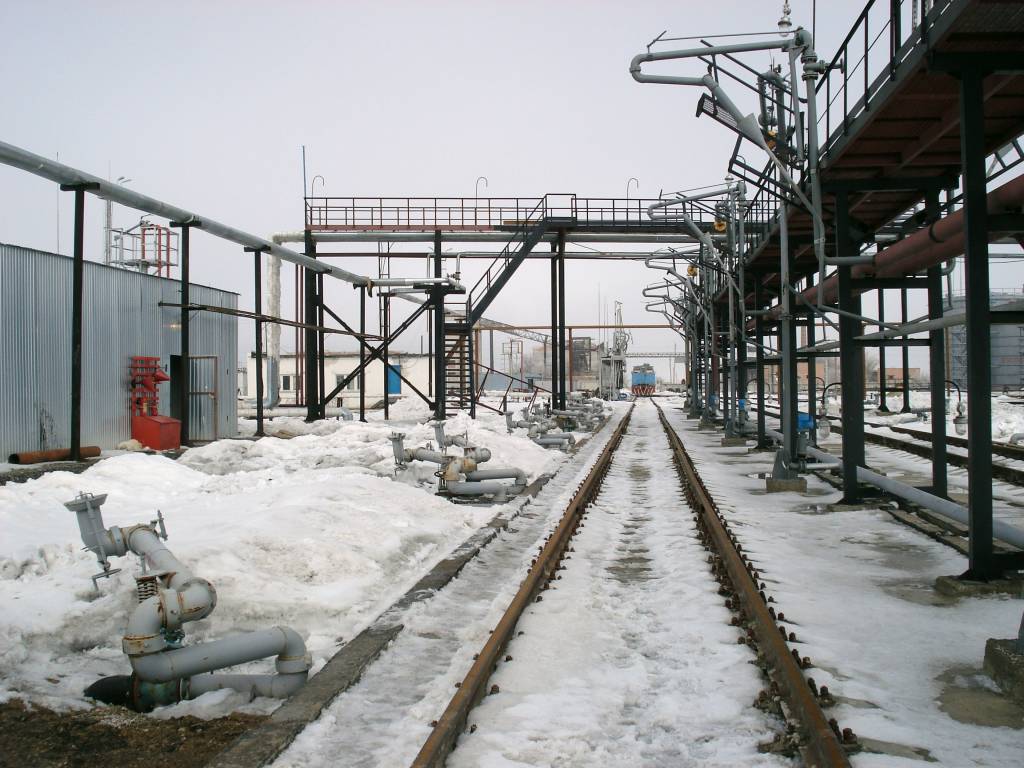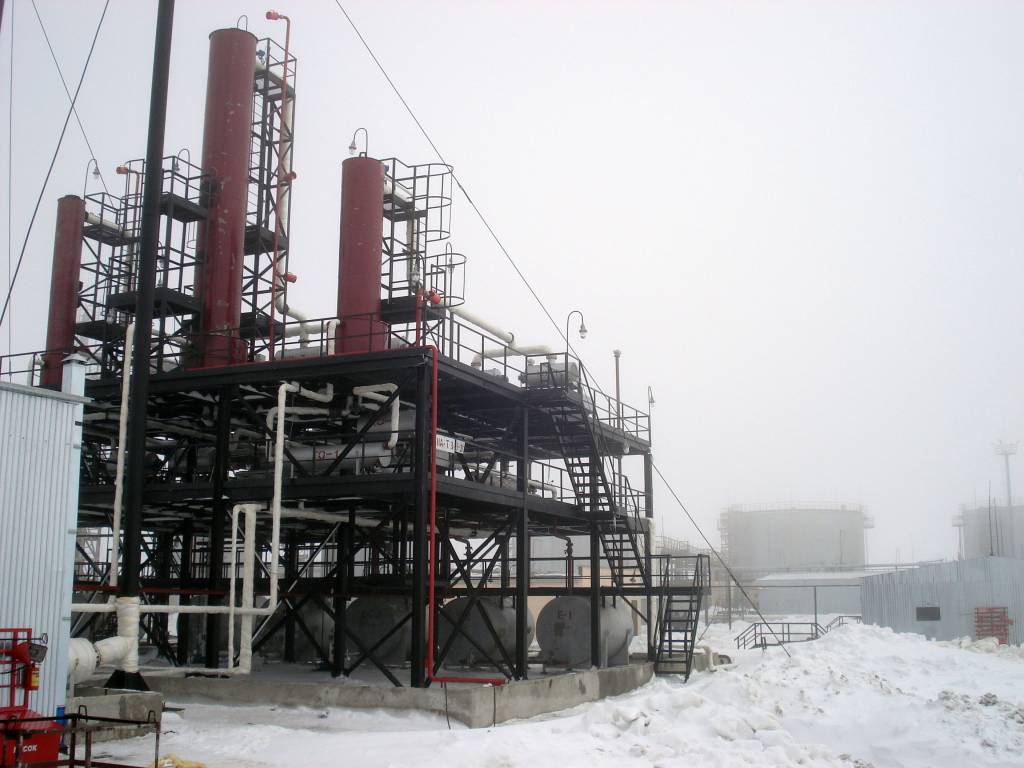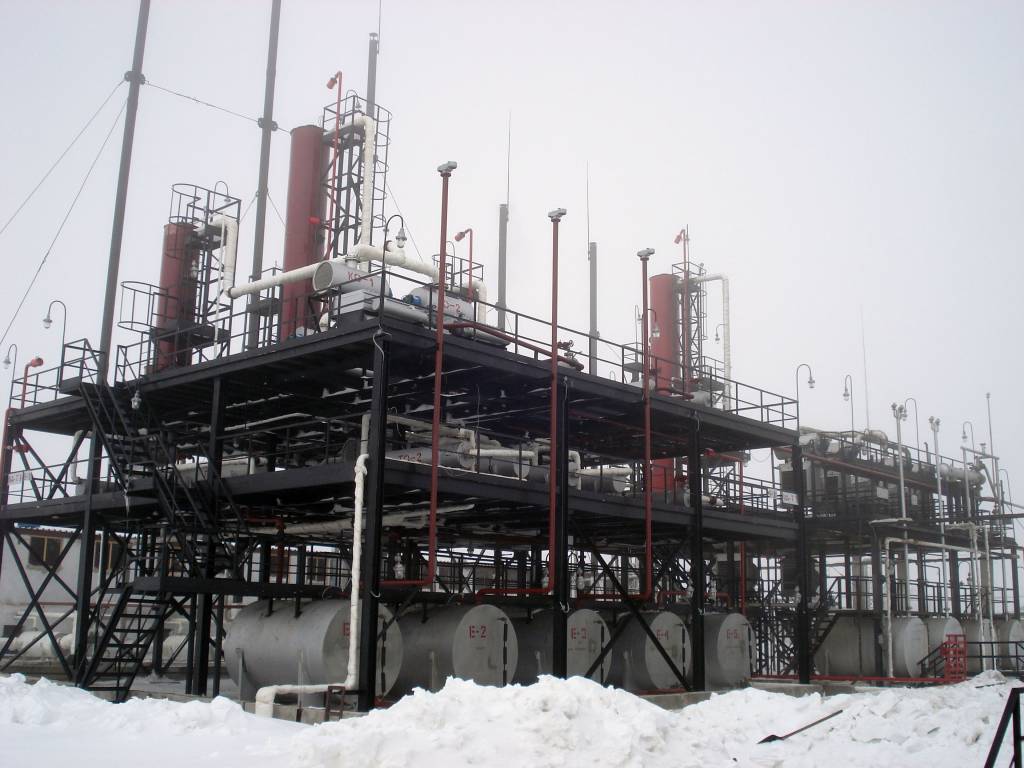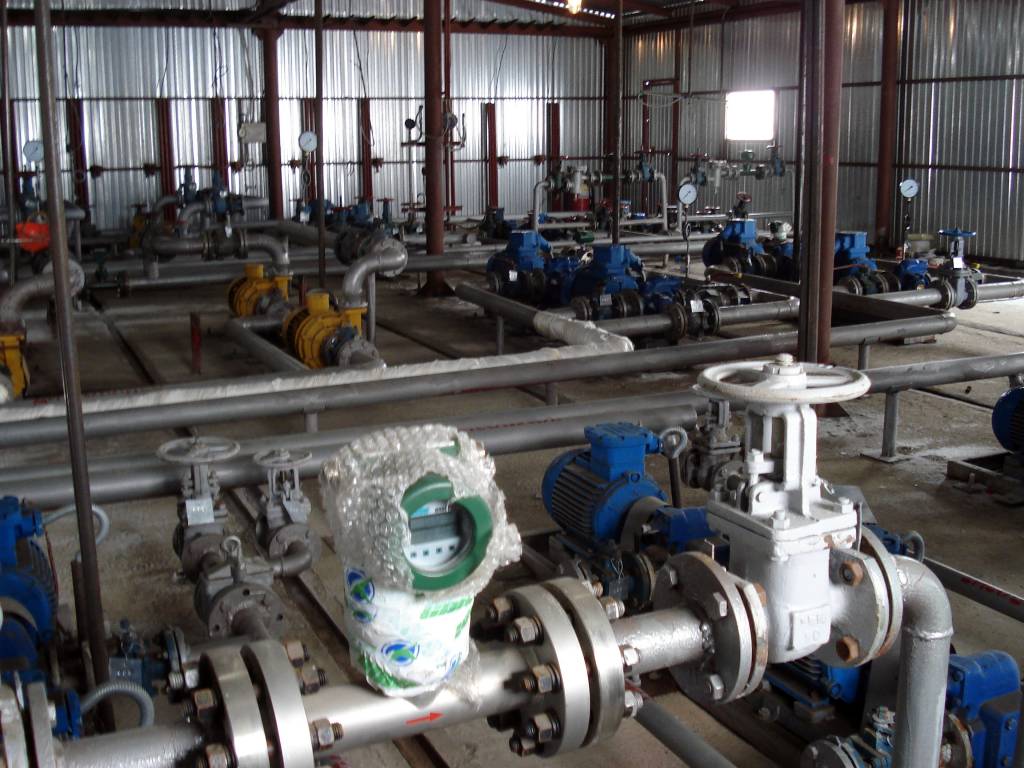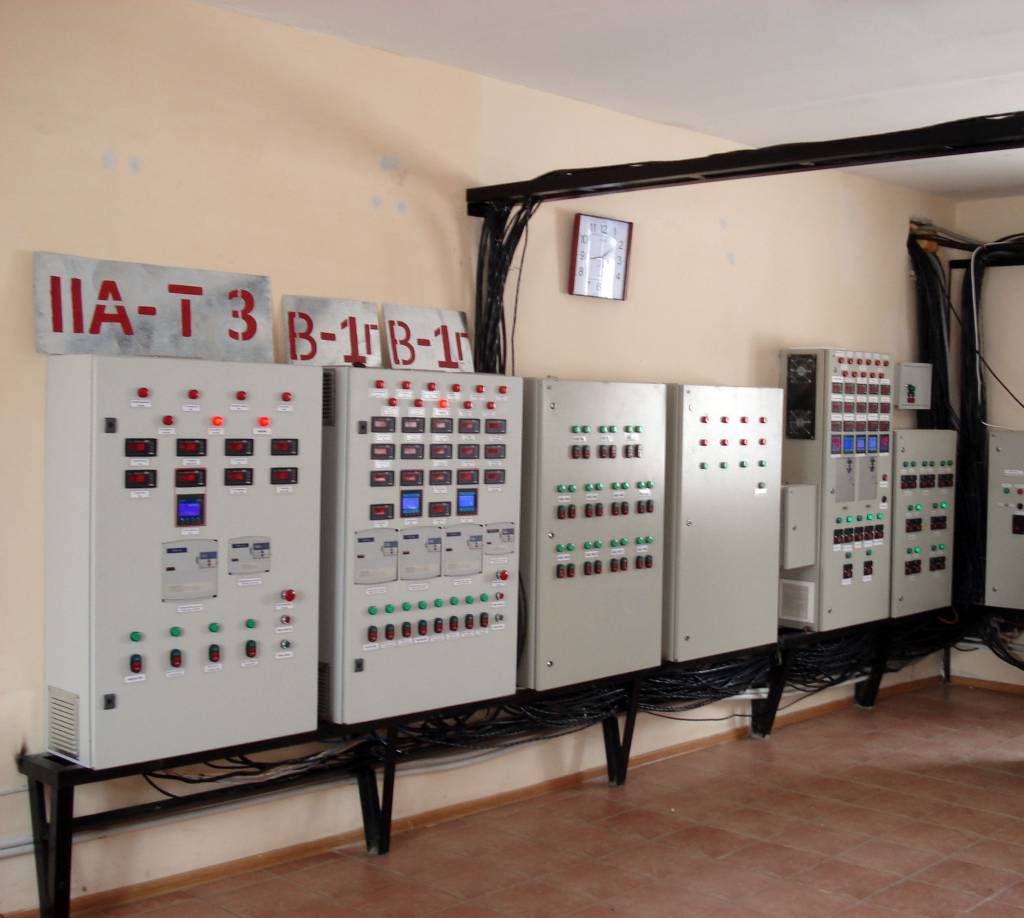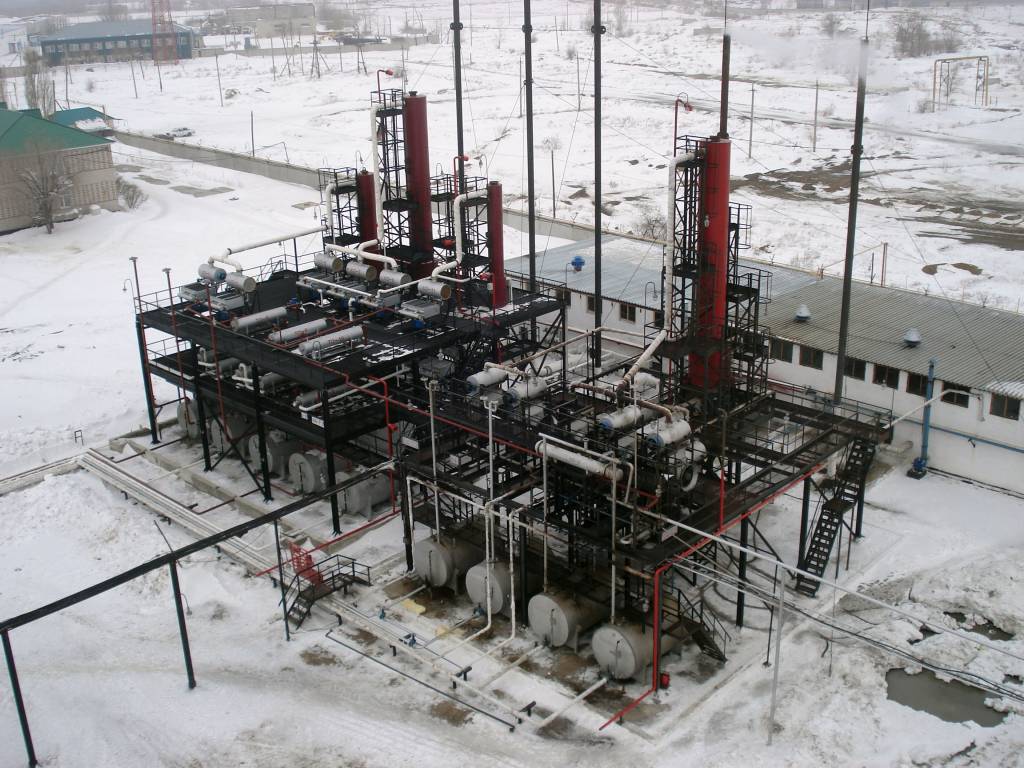 We propose the development of a refinery project with the further implementation of the facility. Direct distillation of gas condensate or light oil to produce straight-run gasoline, diesel fuel, heating oil or fuel oil (it is possible to obtain kerosene)
The processing unit is usually mounted in the immediate vicinity of the well (to minimize cost due to savings in transportation costs ).
Dark oil products obtained at the installation (fuel oil, heating oil) can be further processed at the UKG plants to improve the quality of the resulting product.
Application
Improving the profitability of small deposits. The installation of a refinery at a liquid hydrocarbon field eliminates the need to build an extended transport pipeline and allows you to get finished products directly at the production site.
The suitability of the resulting petroleum products for further processing and direct use. For example, by processing at UKG cavitation plants, it is possible to produce high-quality emulsion fuel from fuel oil or significantly improve the performance of petroleum products.
Low cost of distillation products. Operating costs at our refineries are minimal. This allows you to quickly recoup the plant.
High performance. The refinery is capable of processing 10 thousand tons of oil and 11 thousand gas condensate per year.
Refinery Specifications
| | |
| --- | --- |
| Raw material productivity (thousand tons per year) | |
| - gas condensate processing | to 11 |
| - oil refining | to 10 |
| Installed capacity of electrical equipment (kW) | 20 |
| Fuel consumption in a heating furnace (kg / h) | to 35 |
| Refrigeration medium | Air |
| The process units of the atmospheric distillation unit (BAP) are mounted on a common frame. Separately, the pump group unit (BN) and the control panel are executed. | |
| Dimensions of atmospheric distillation unit (length x width x height), m | 9х6х3,7 |
| The mass of the atmospheric distillation unit, (kg) | 5500 |
Product / Oil refining equipment