Cavitation facilitie UKG 14-12 (KT)
---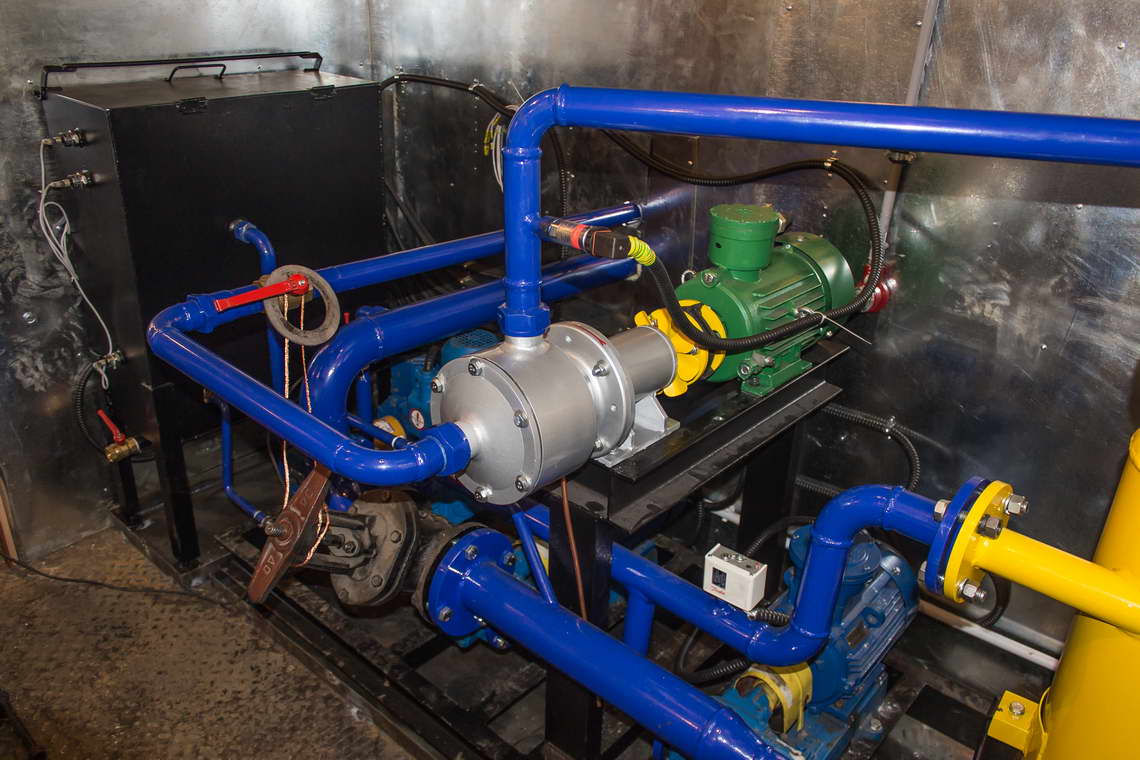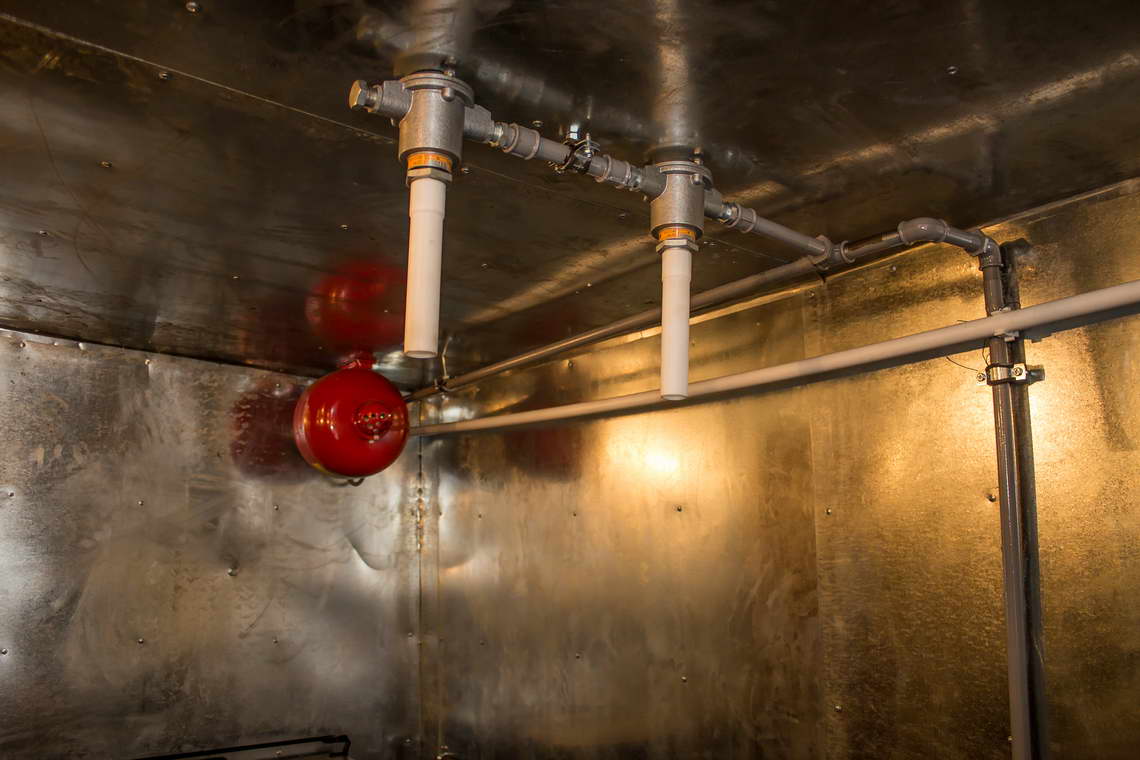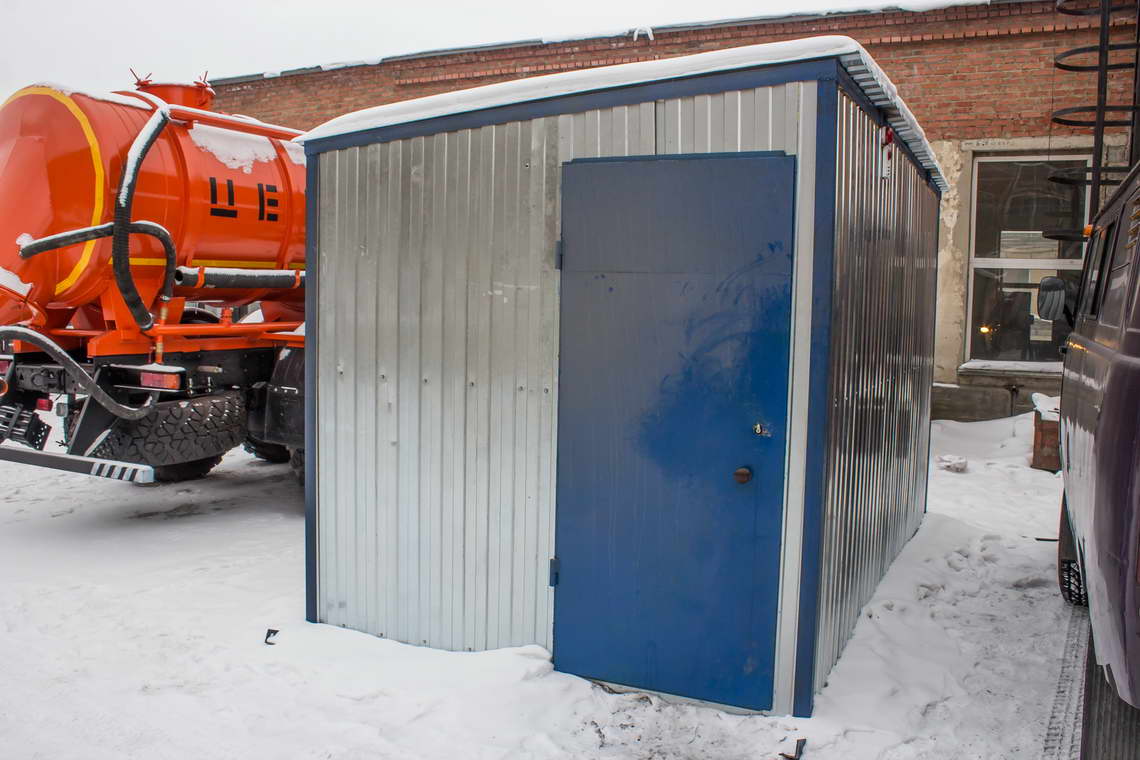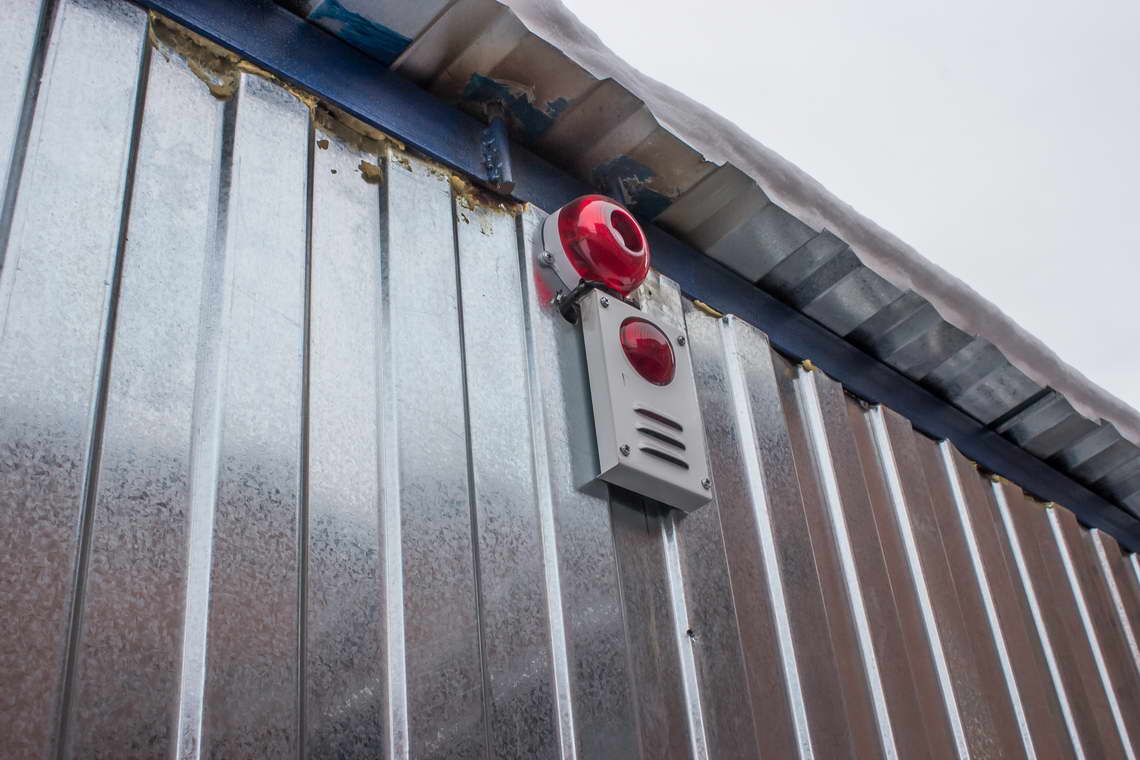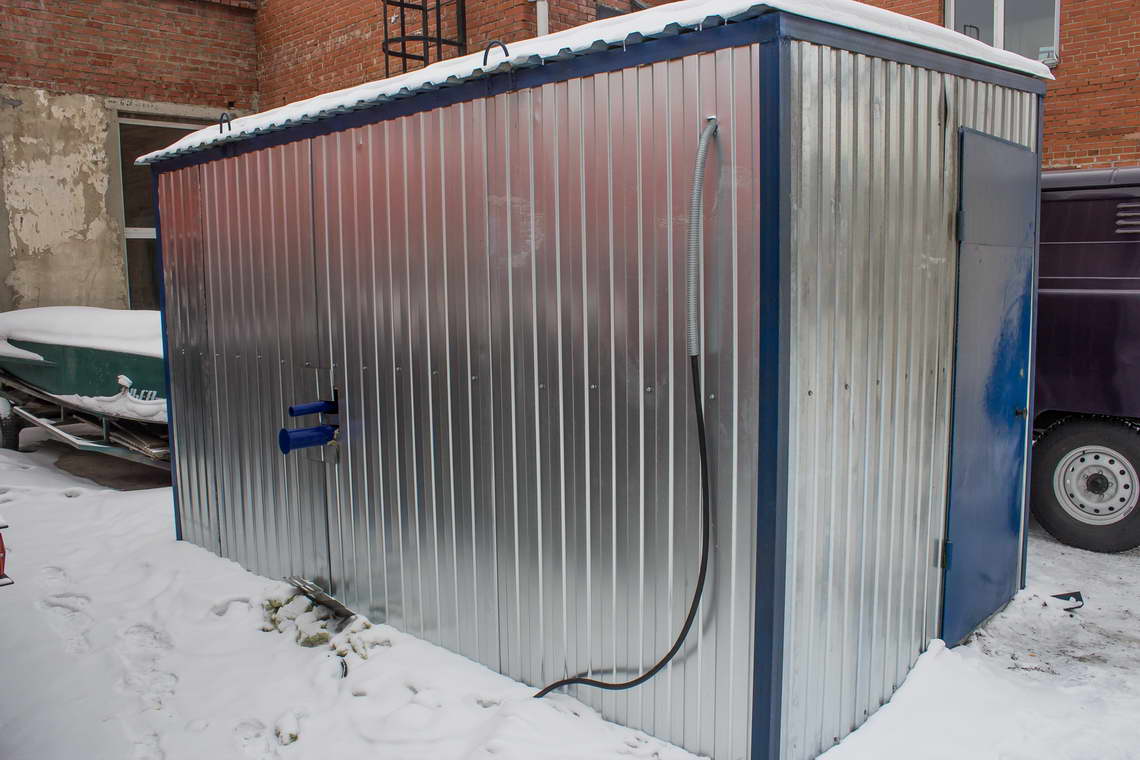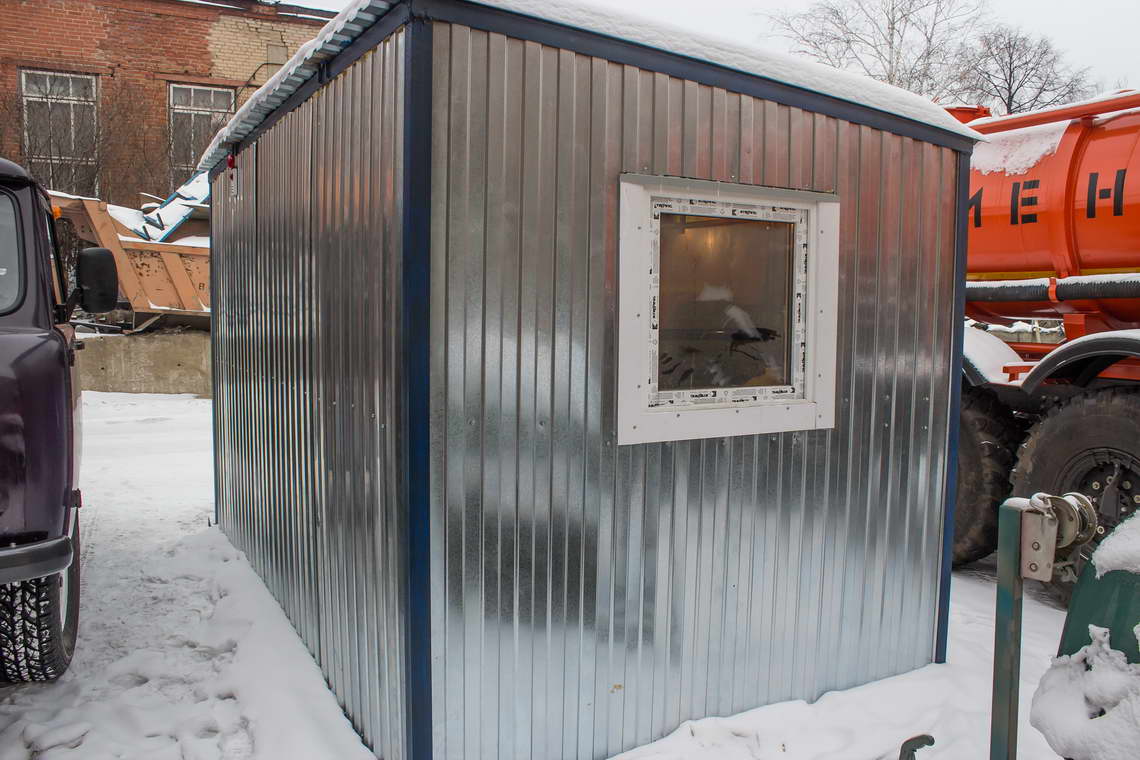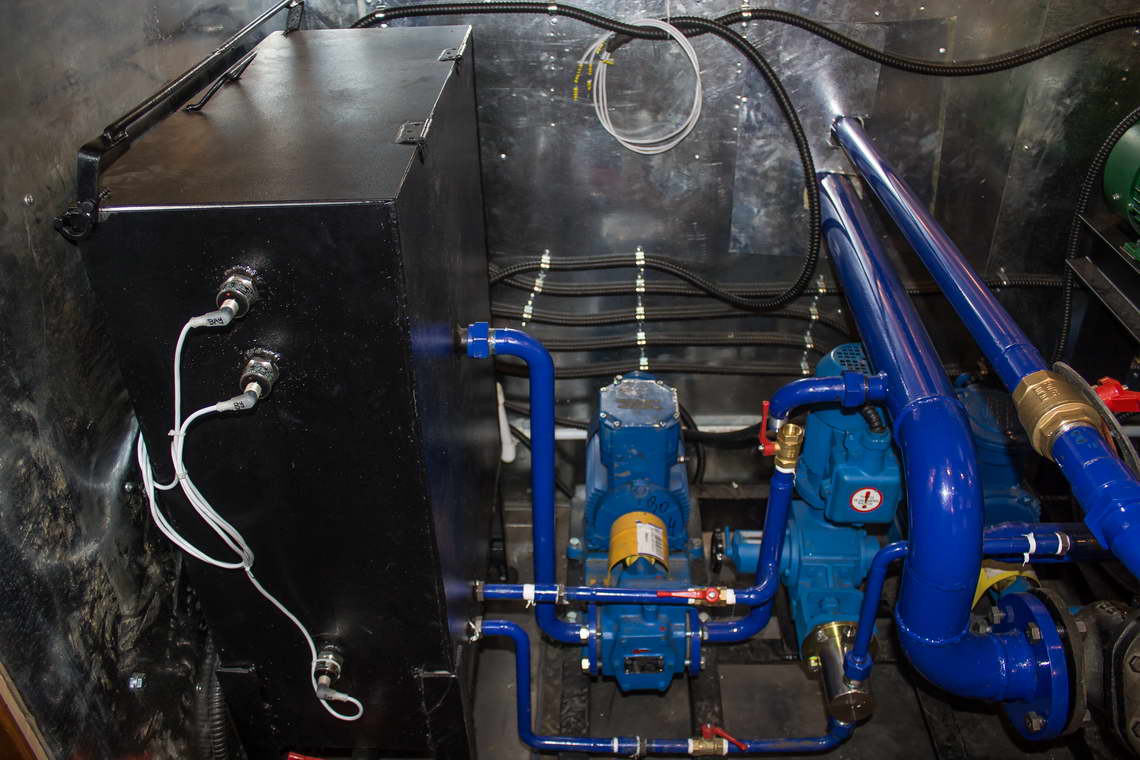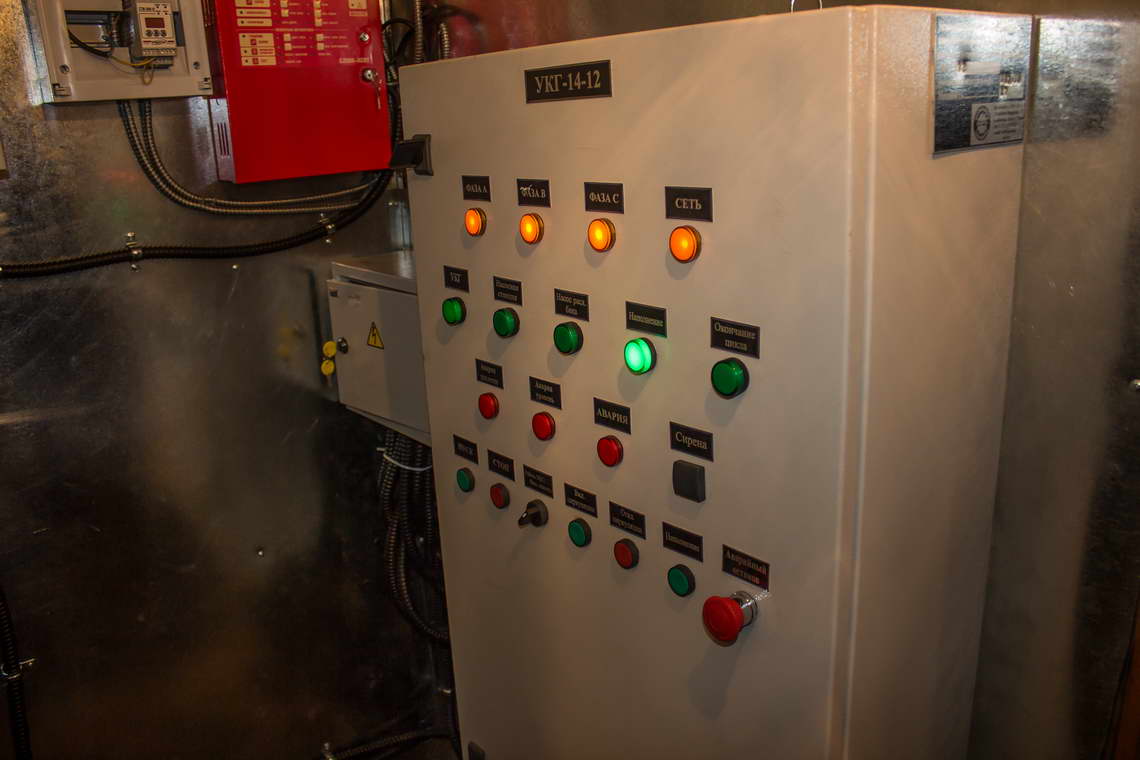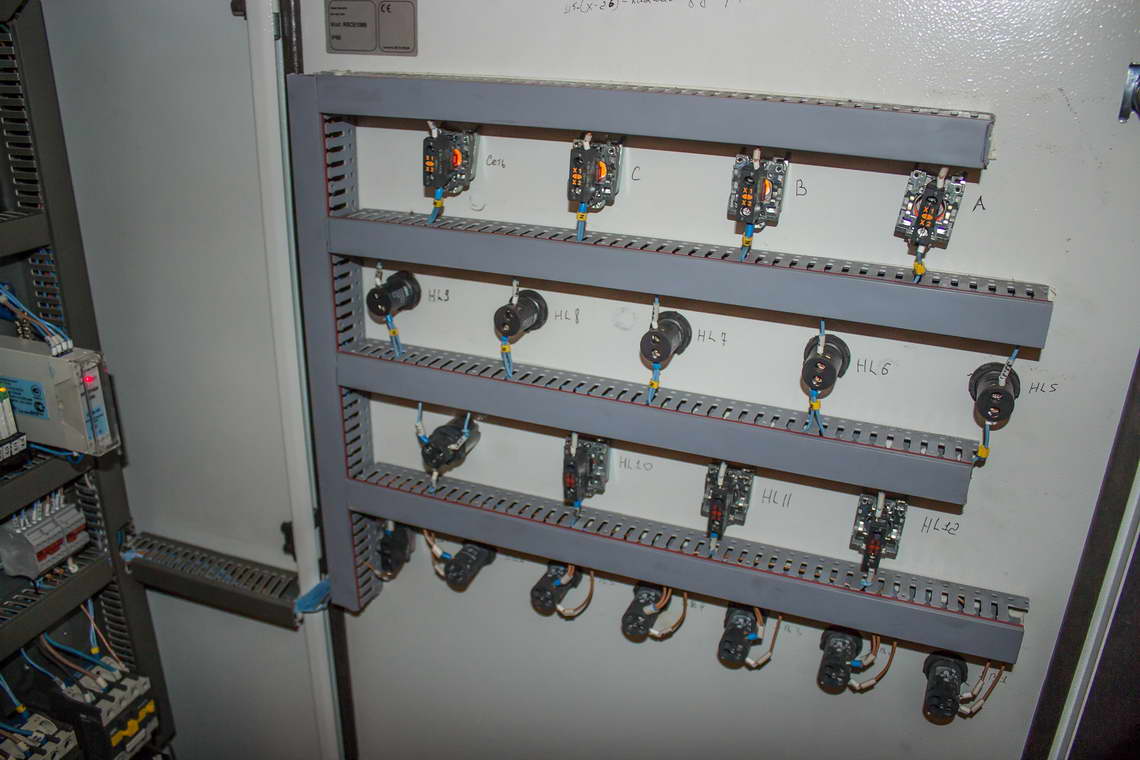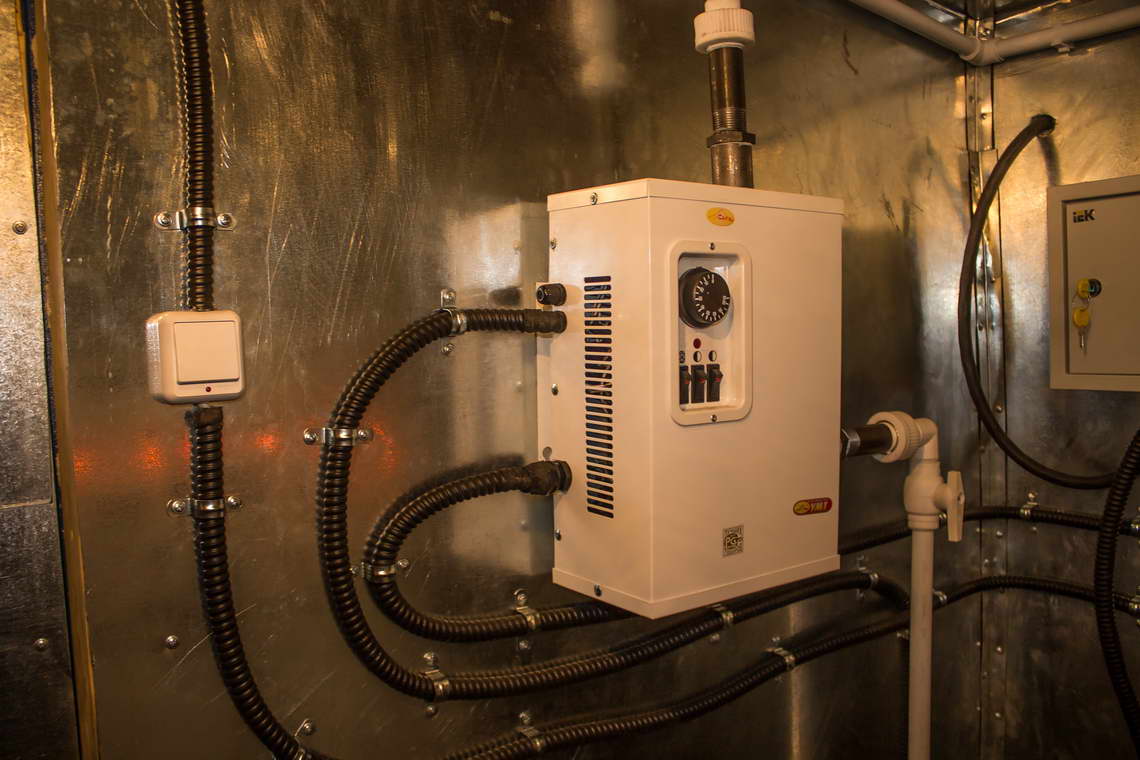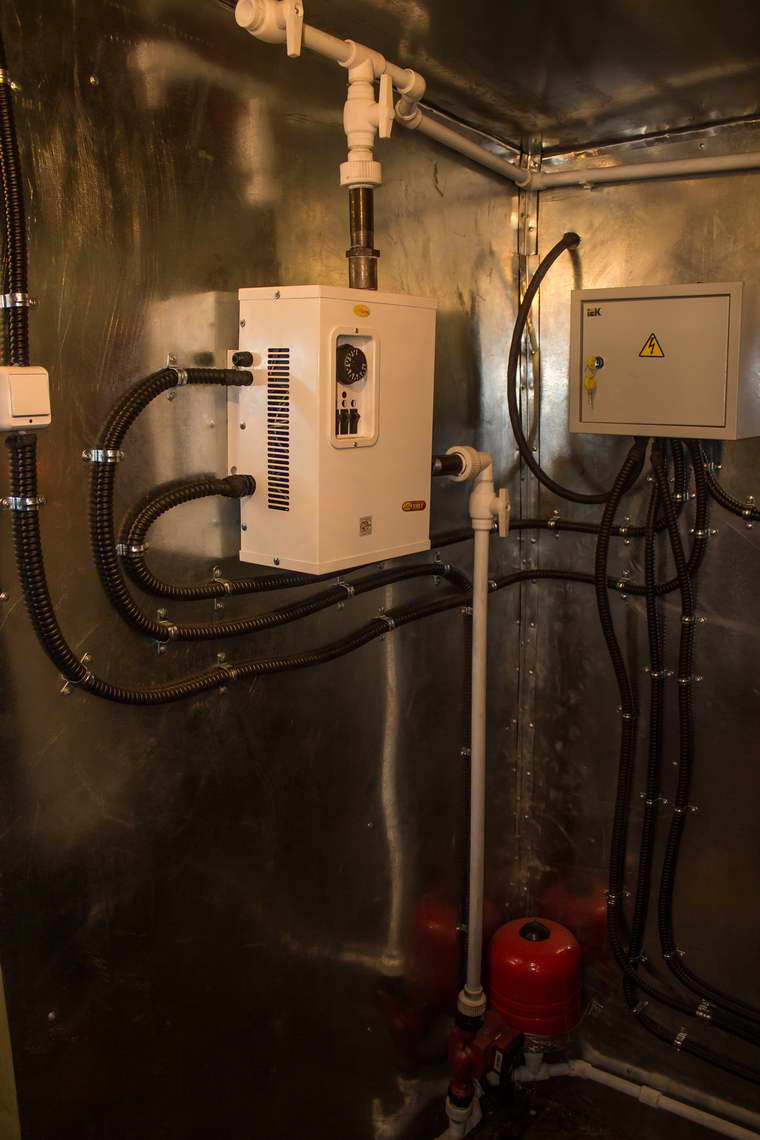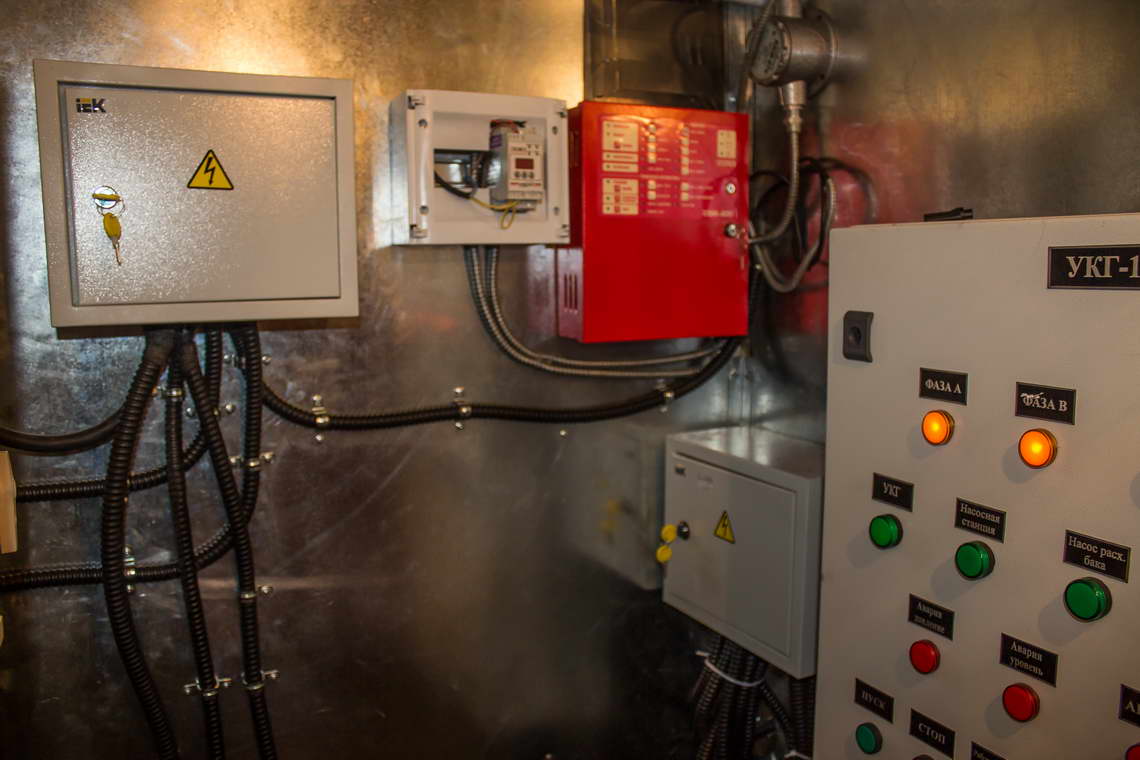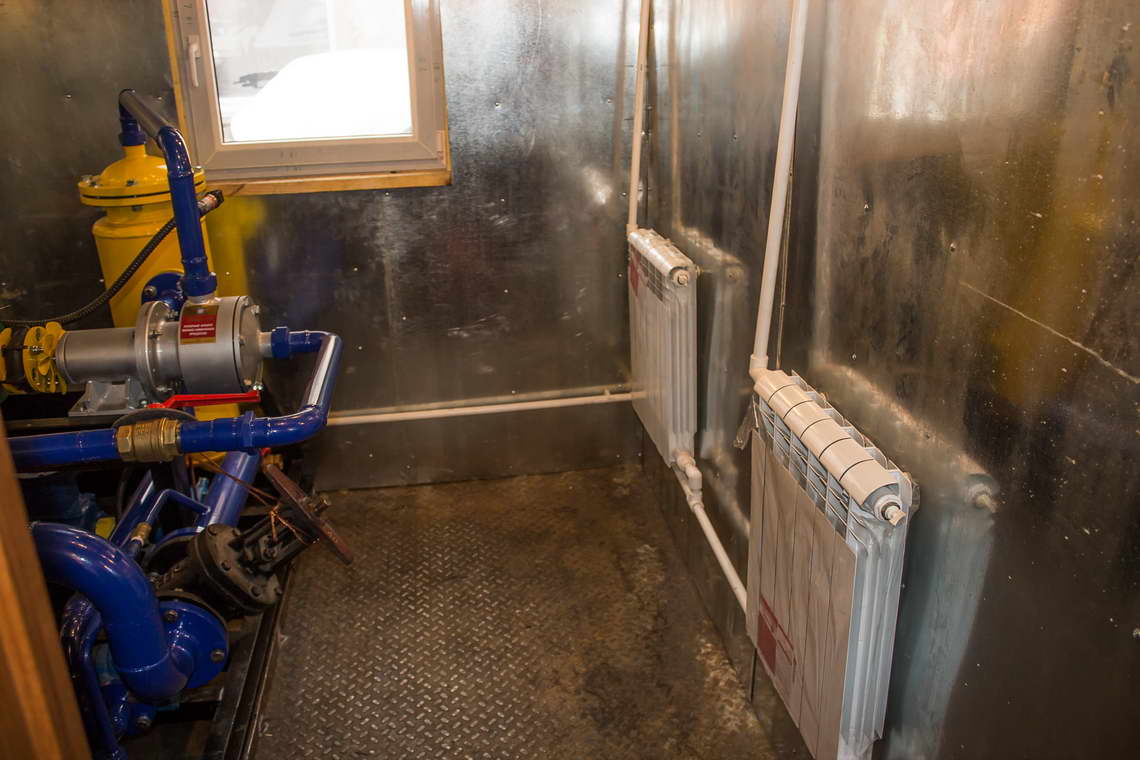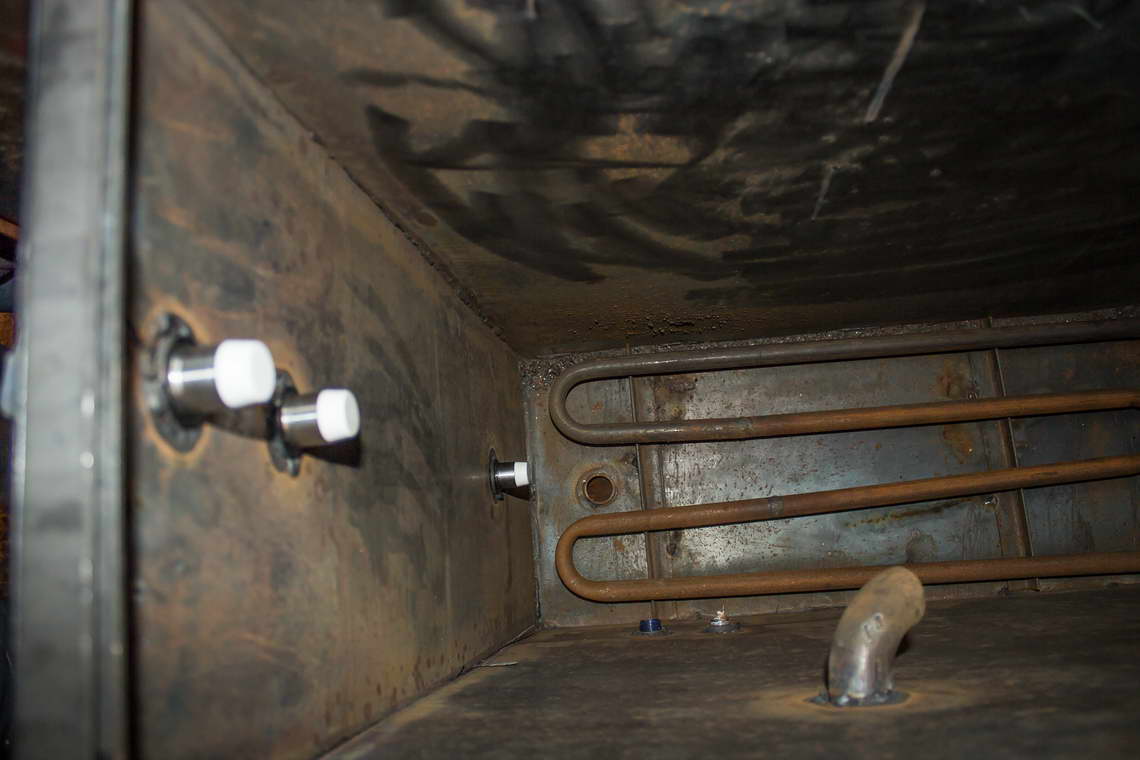 UKG 14-12 (KT) - installation for cavitation  hydrodynamic processing of petroleum products. Purpose of the equipment - designed to create stratified emulsions of oil products and various additives and modifiers.
DESIGN
The cavitation  installation of the container type UKG 14-12 is a steel frame container with two compartments where:
Local heating system with  electric boiler  .
Electrical cabinet  where instrumentation and control circuitry are located.
System for feeding and filtering emulsion components.
Cavitator  .
Fire extinguishing system.
Dispensers.
ADVANTAGES
The UKG 14-12 (KT) units are adapted for operation at low temperatures. Heating of tanks for the components of the mixture of container compartments is carried out by the local heating system.  
The equipment allows for  mazut  water-containing fuel (emulsion), diesel fuel for the winter season of summer diesel fuel, high octane gasoline, and other petroleum products are resistant to delamination.
The development was carried out in accordance with the requirements for quality and safety for oil refining equipment. The plants have successfully passed certification and have a full set of permits.
VARIATIONS OF EXECUTION
The equipment may include additional lines for the accurate and uniform dosing of additives and chemicals to modify the feedstock.  It can be delivered in various variations:
Semi-automatic  performance. In which, for the operation of the equipment, our specialists learn the operator who maintains the installation and regulates the processes.
Full automatic execution. In which all processes are controlled by a computer designed exclusively for the needs of the  customer, the  presence of the operator in this configuration is minimized.
To purchase the  cavitation  installation UKG 14-12 (KT), leave a request in the feedback form.
TECHNICAL CHARACTERISTICS OF THE CAVITATION UNIT UKG 14-12 (KT)
| | |
| --- | --- |
| Supply voltage, V | 380 |
| Installed power, kW | 45 |
| Throughput,  m3 /h | 12 |
| The temperature of the working fluid (environment), deg. Celsius | 50-90 |
SIMPLIFIED WORK DIAGRAM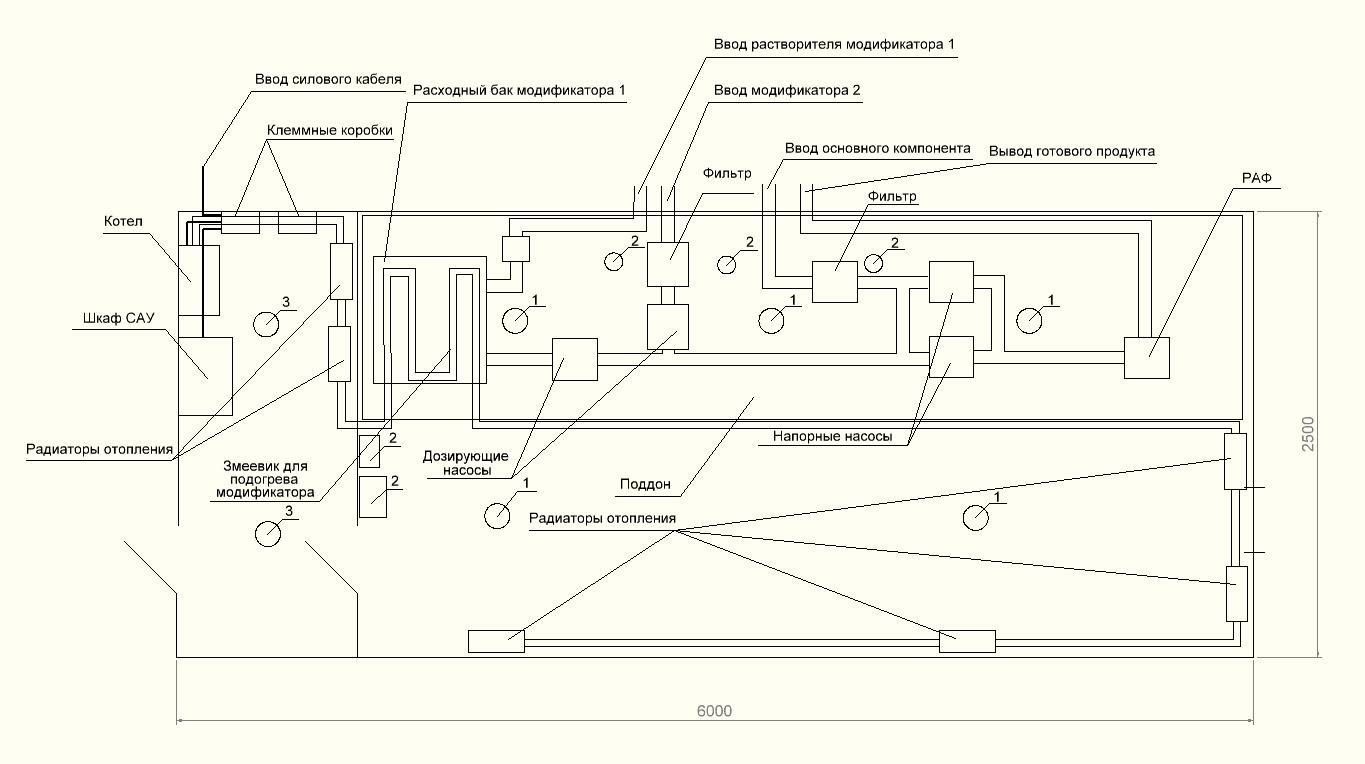 Product / Cavitation facilities