Cavitation facilitie UKG 14-35 (KT)
---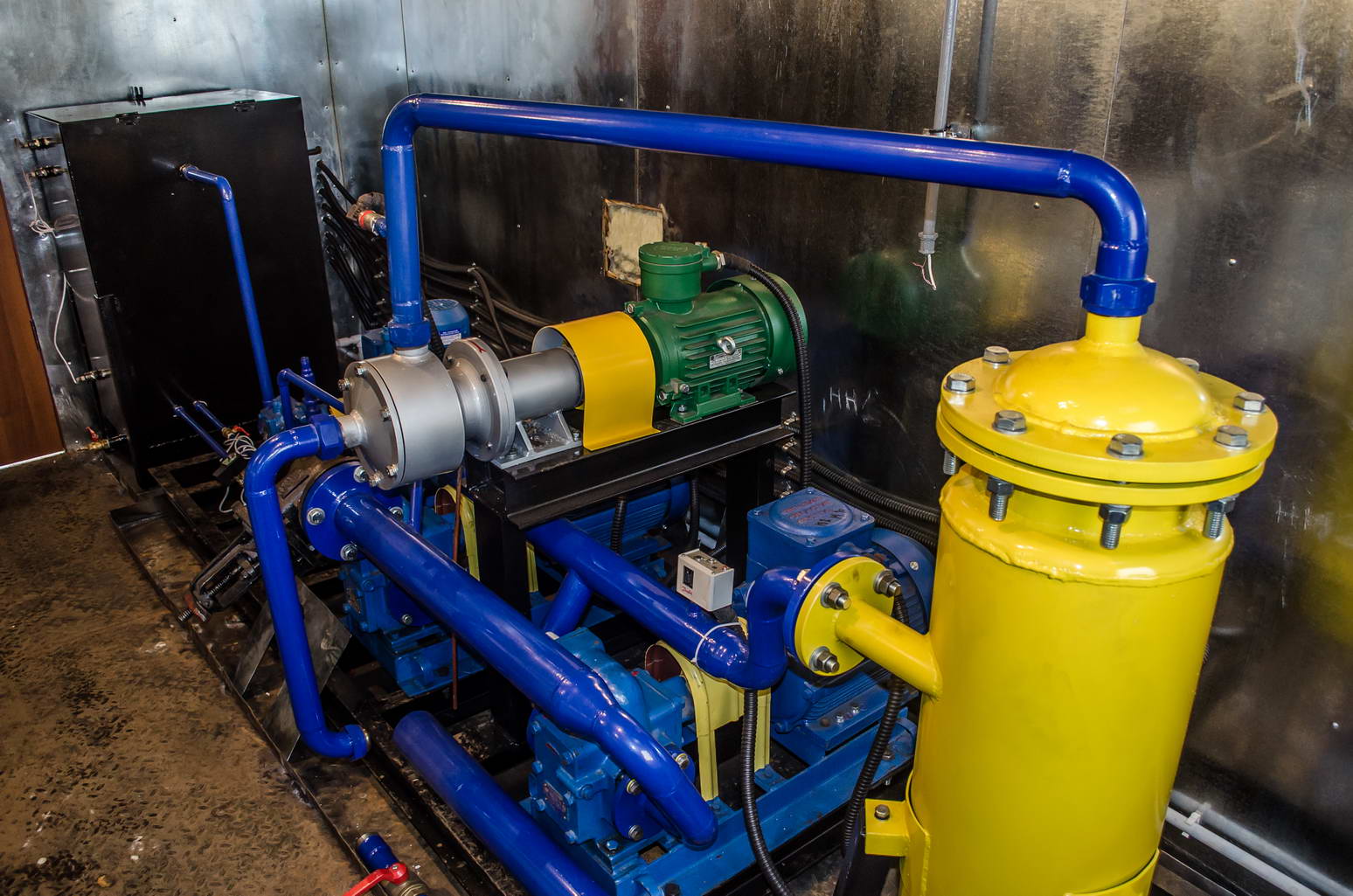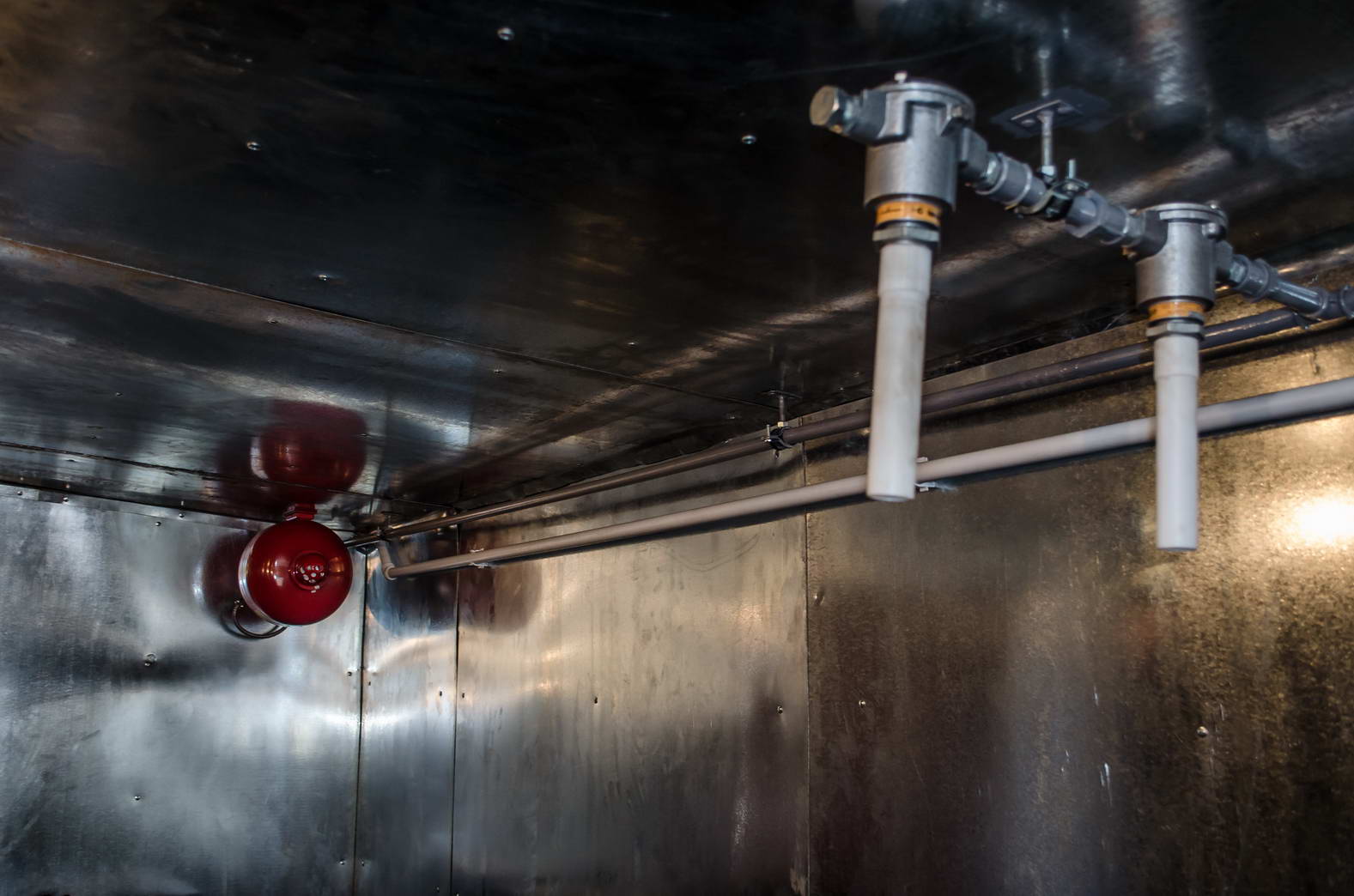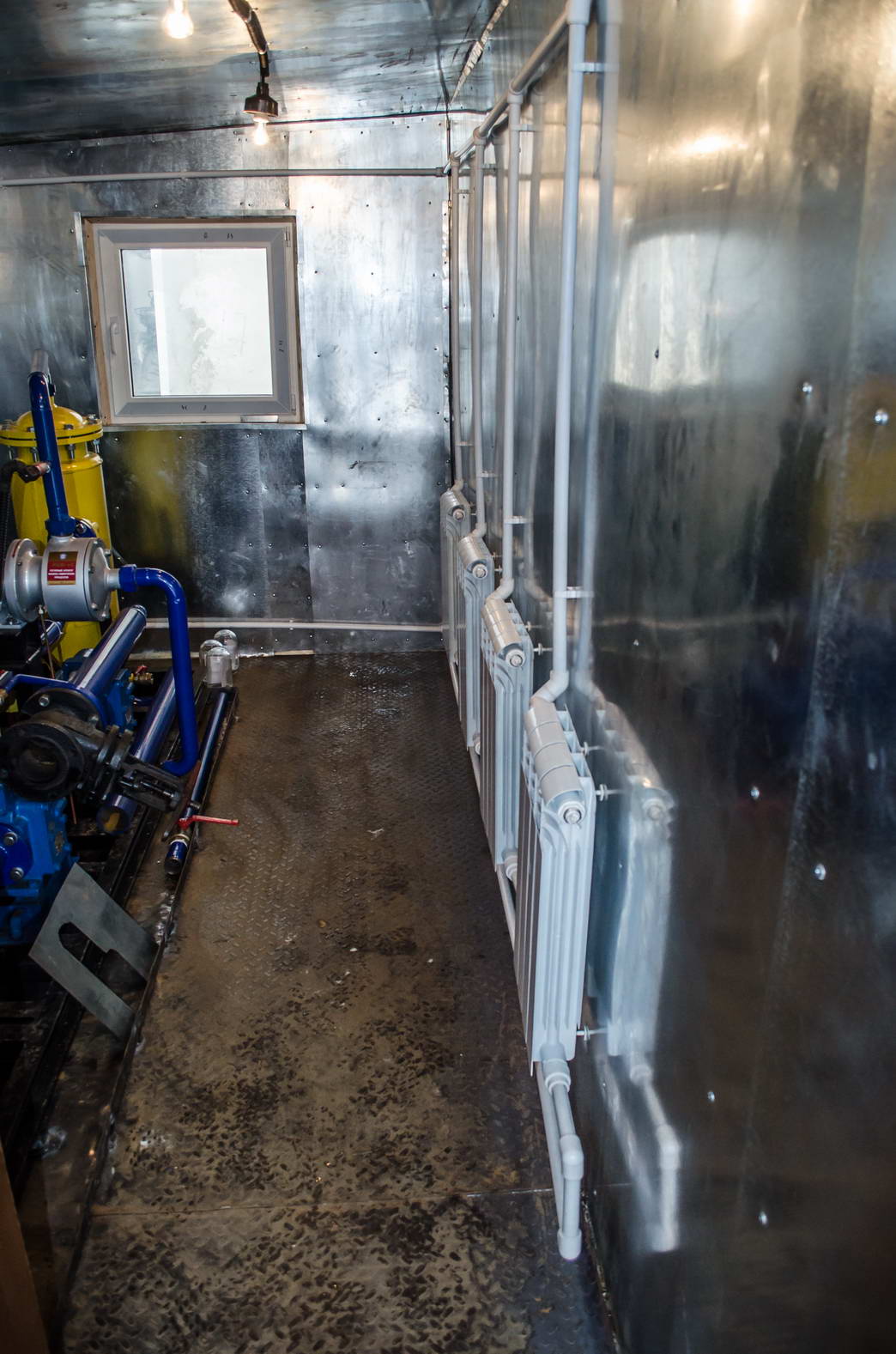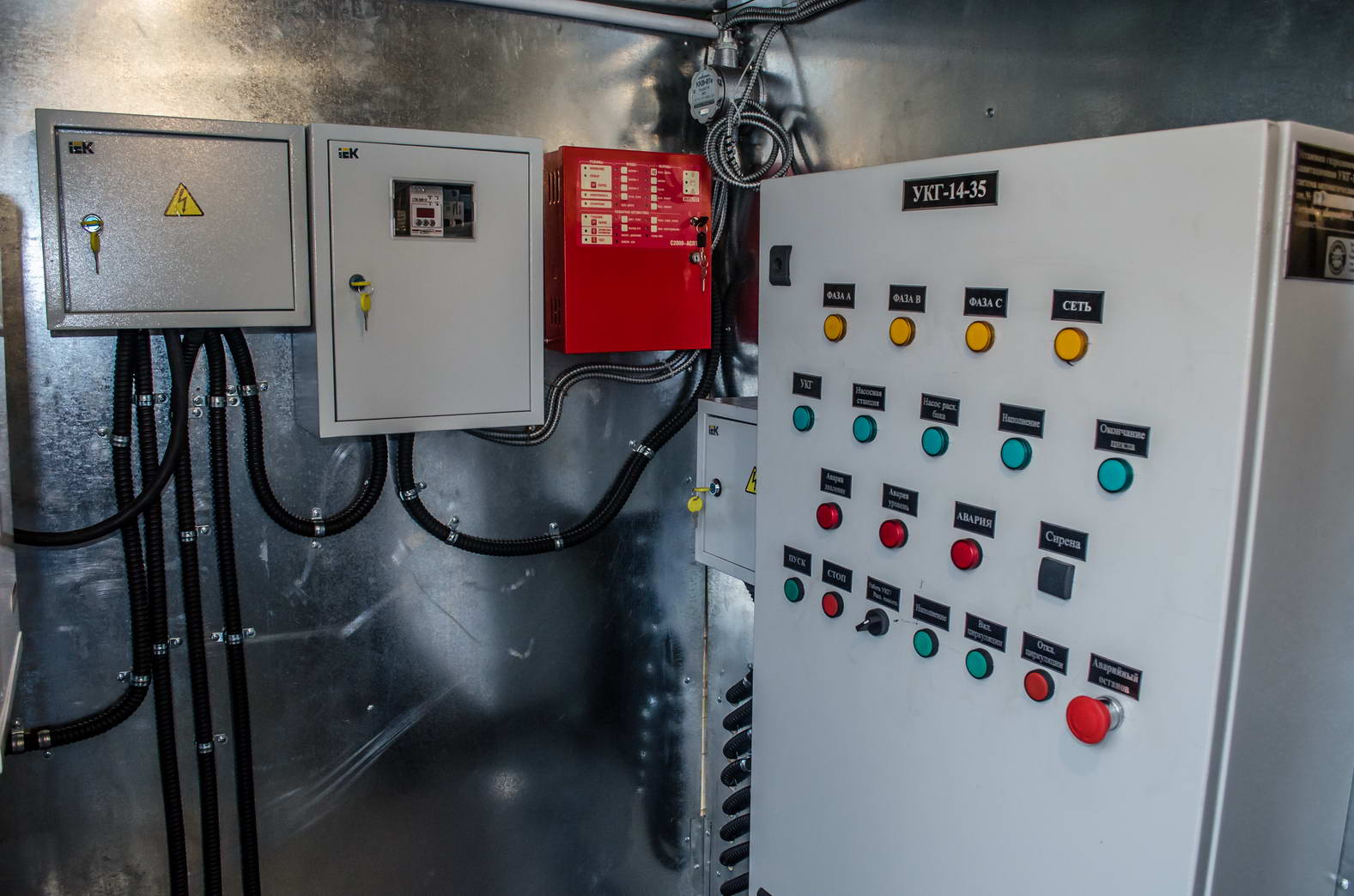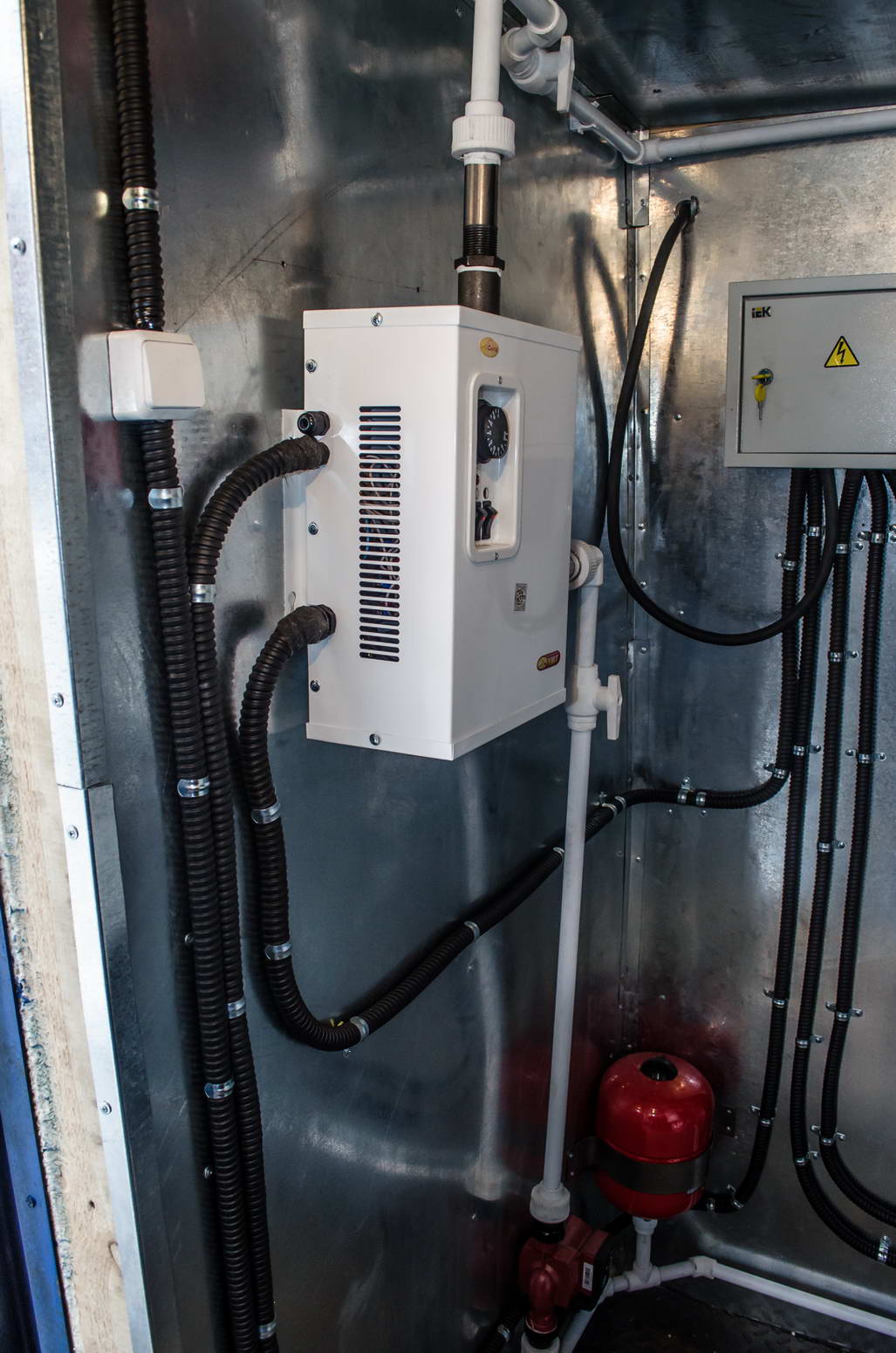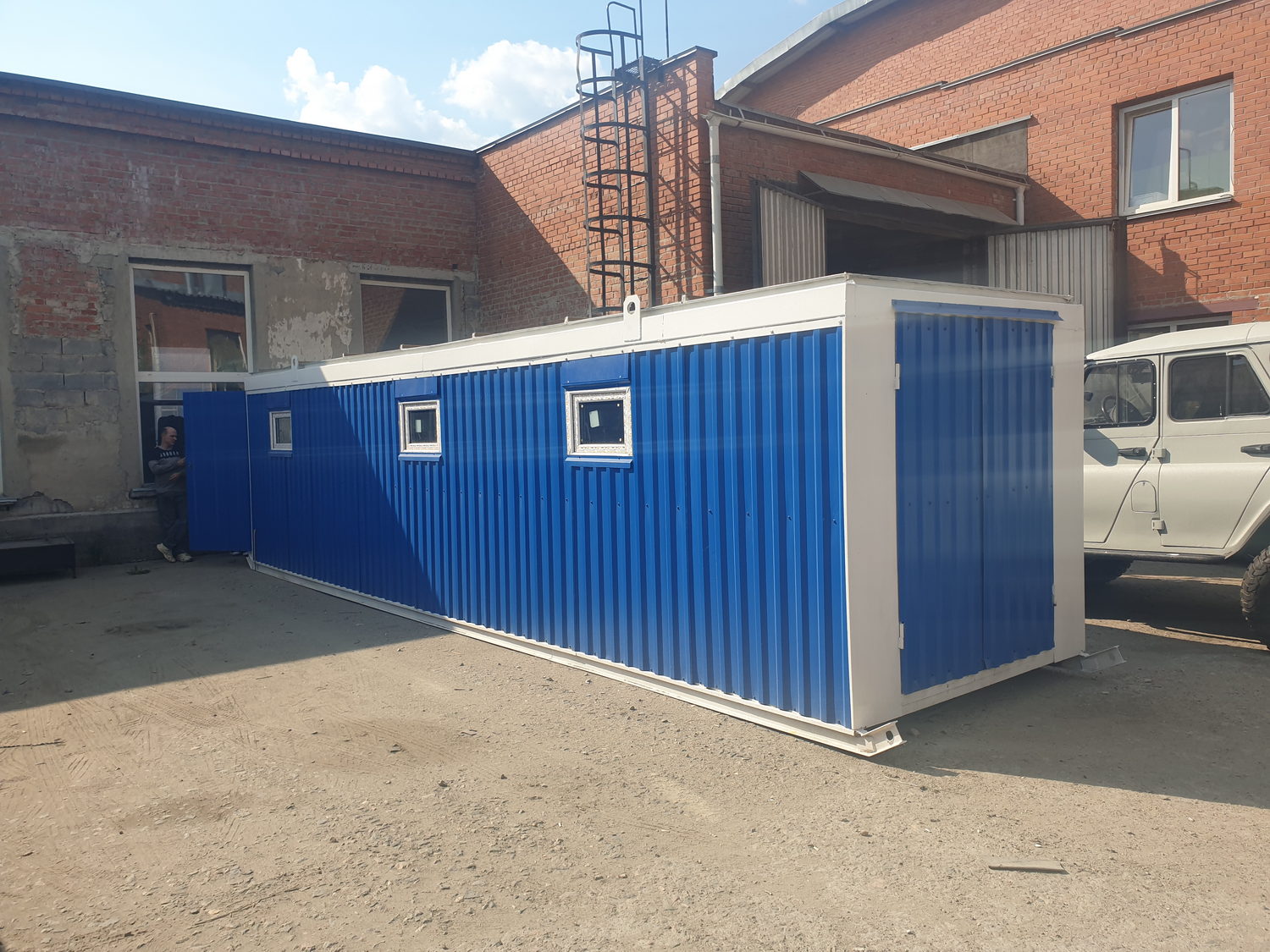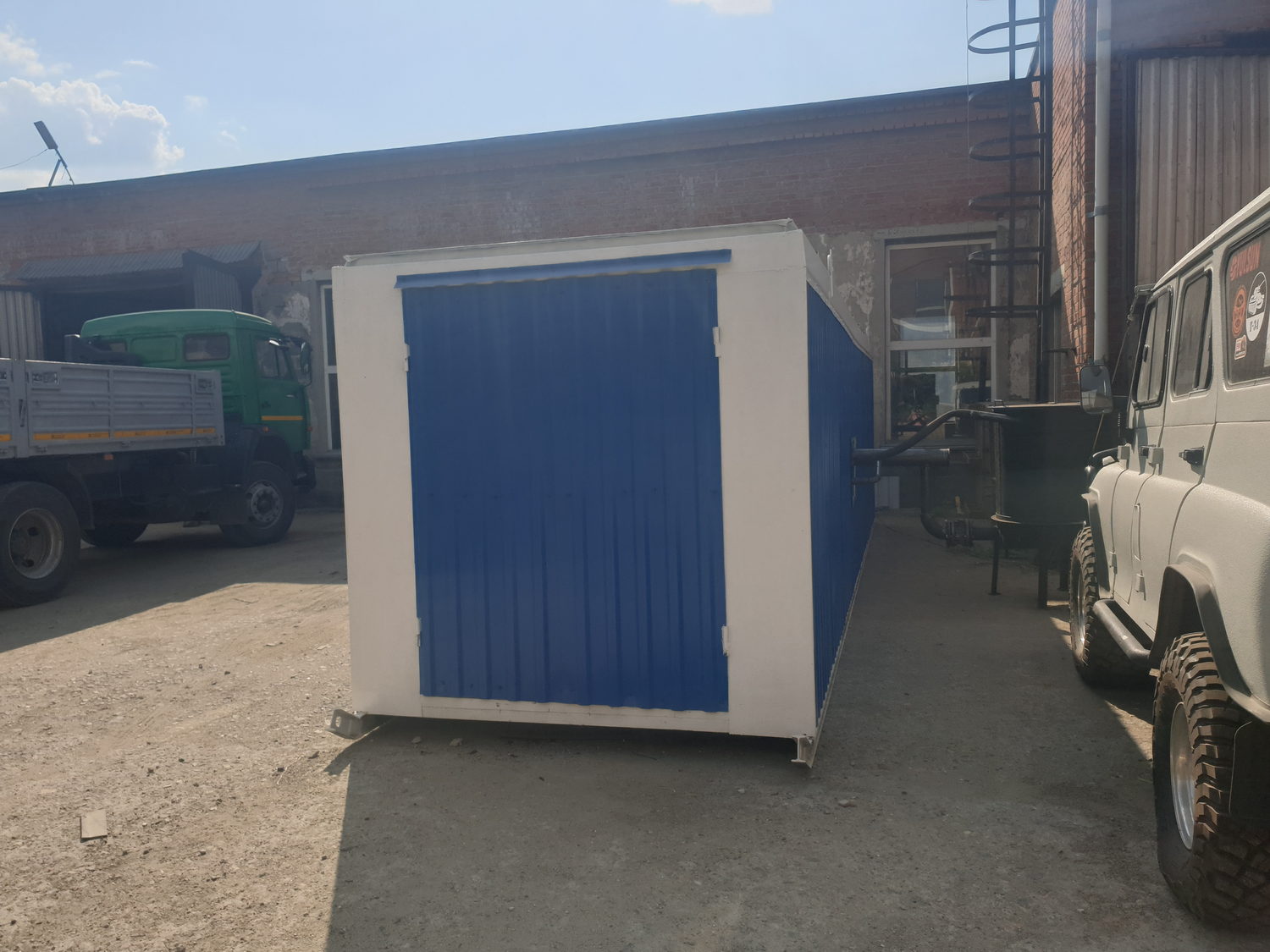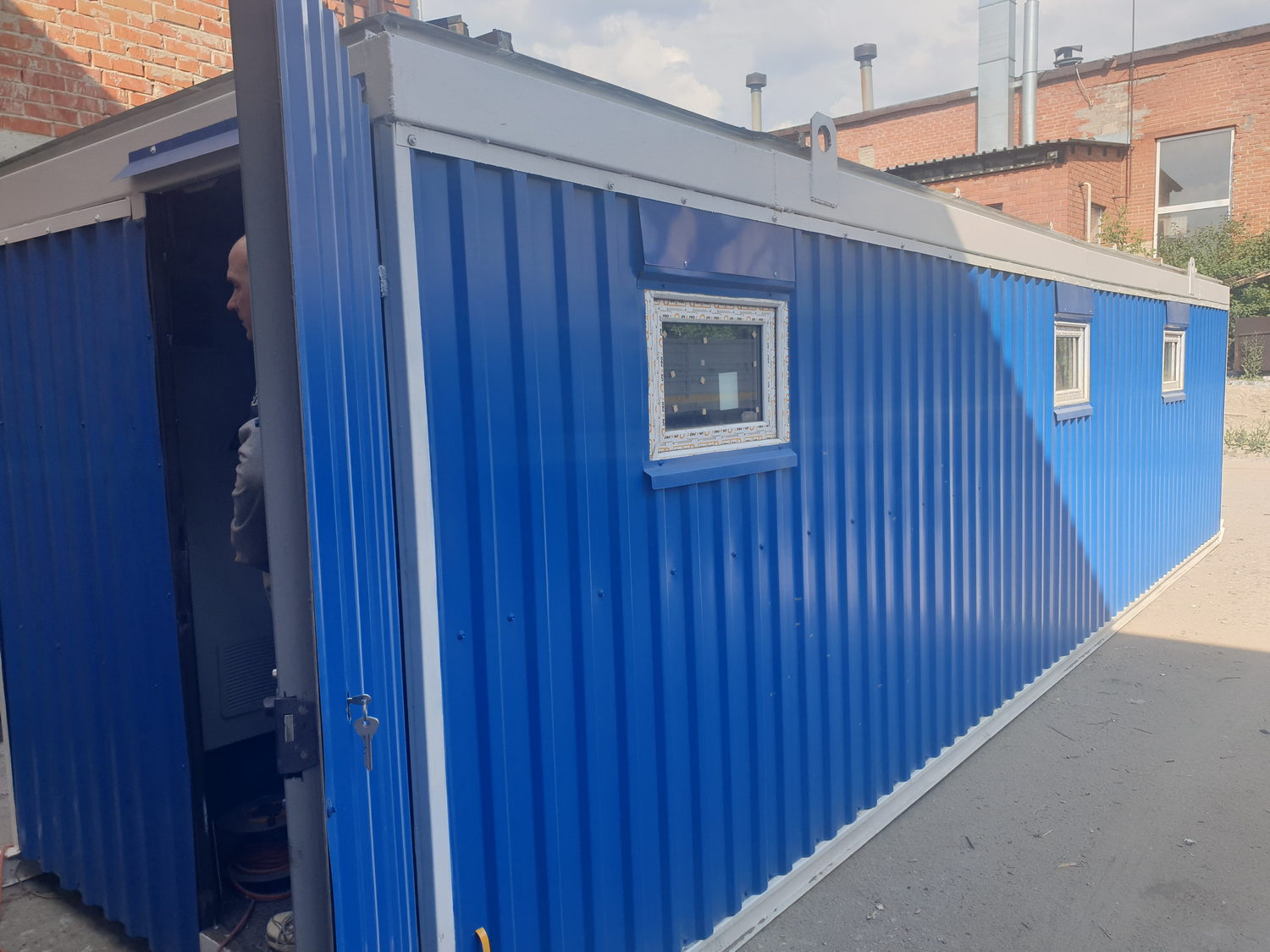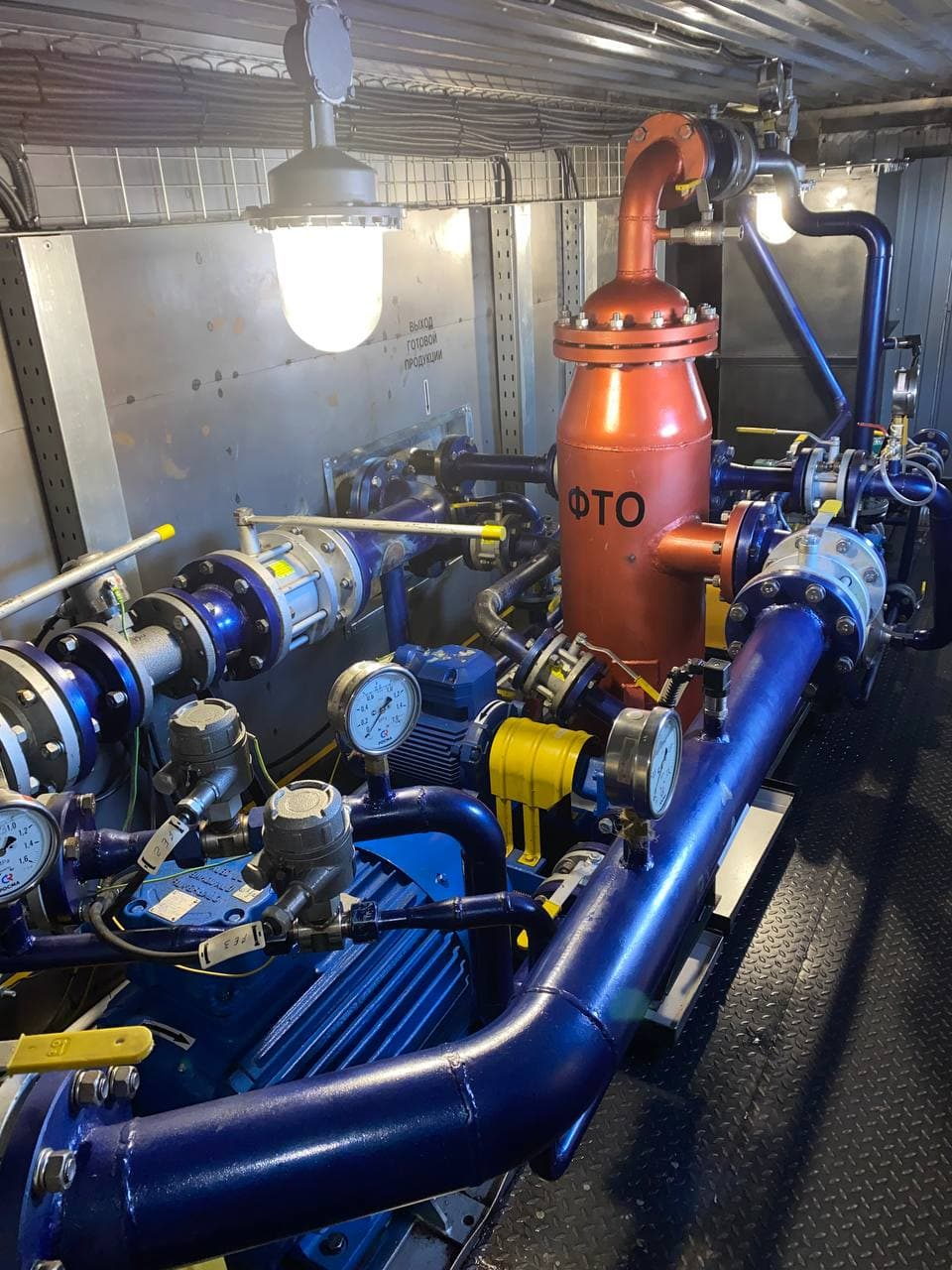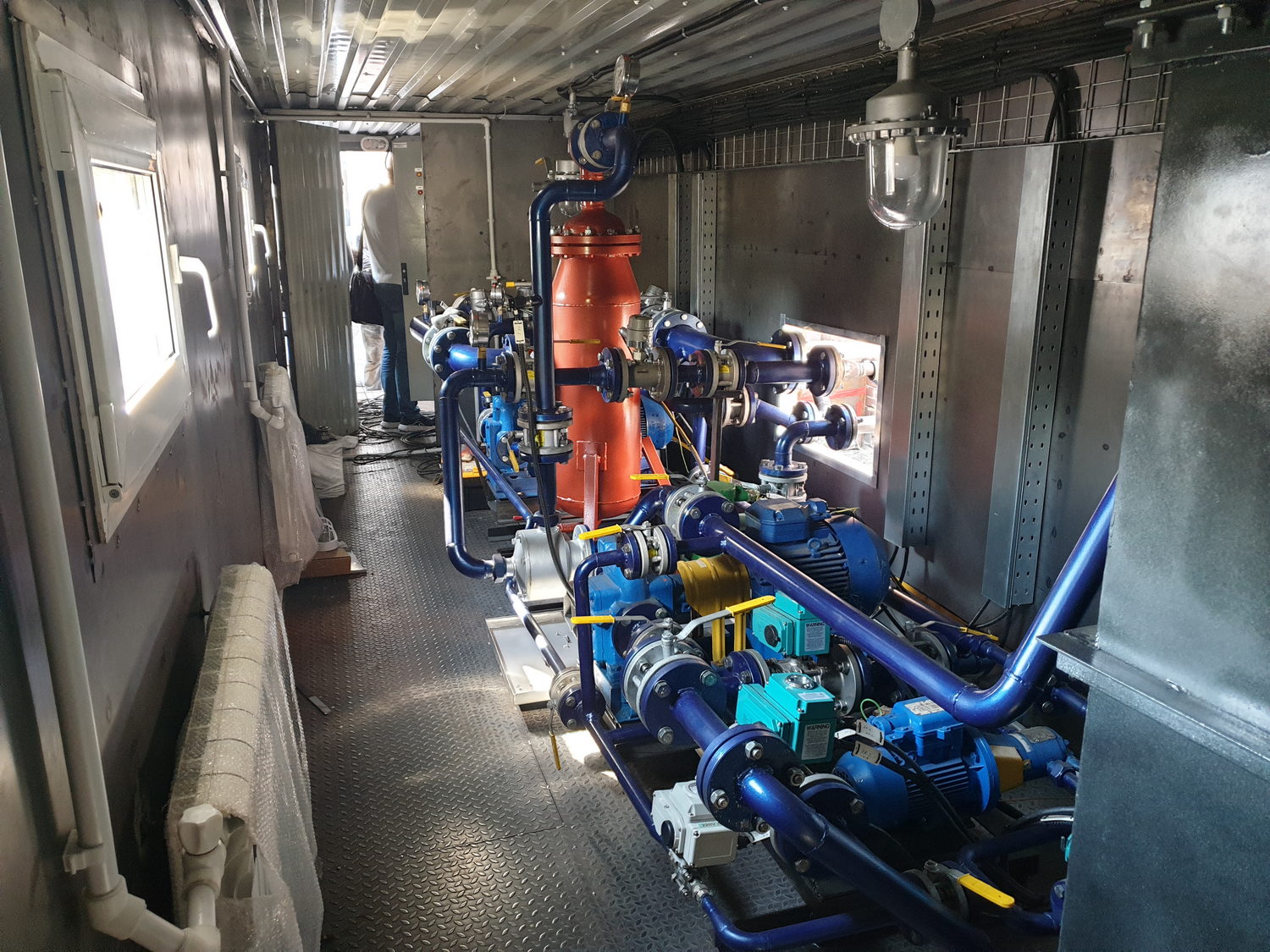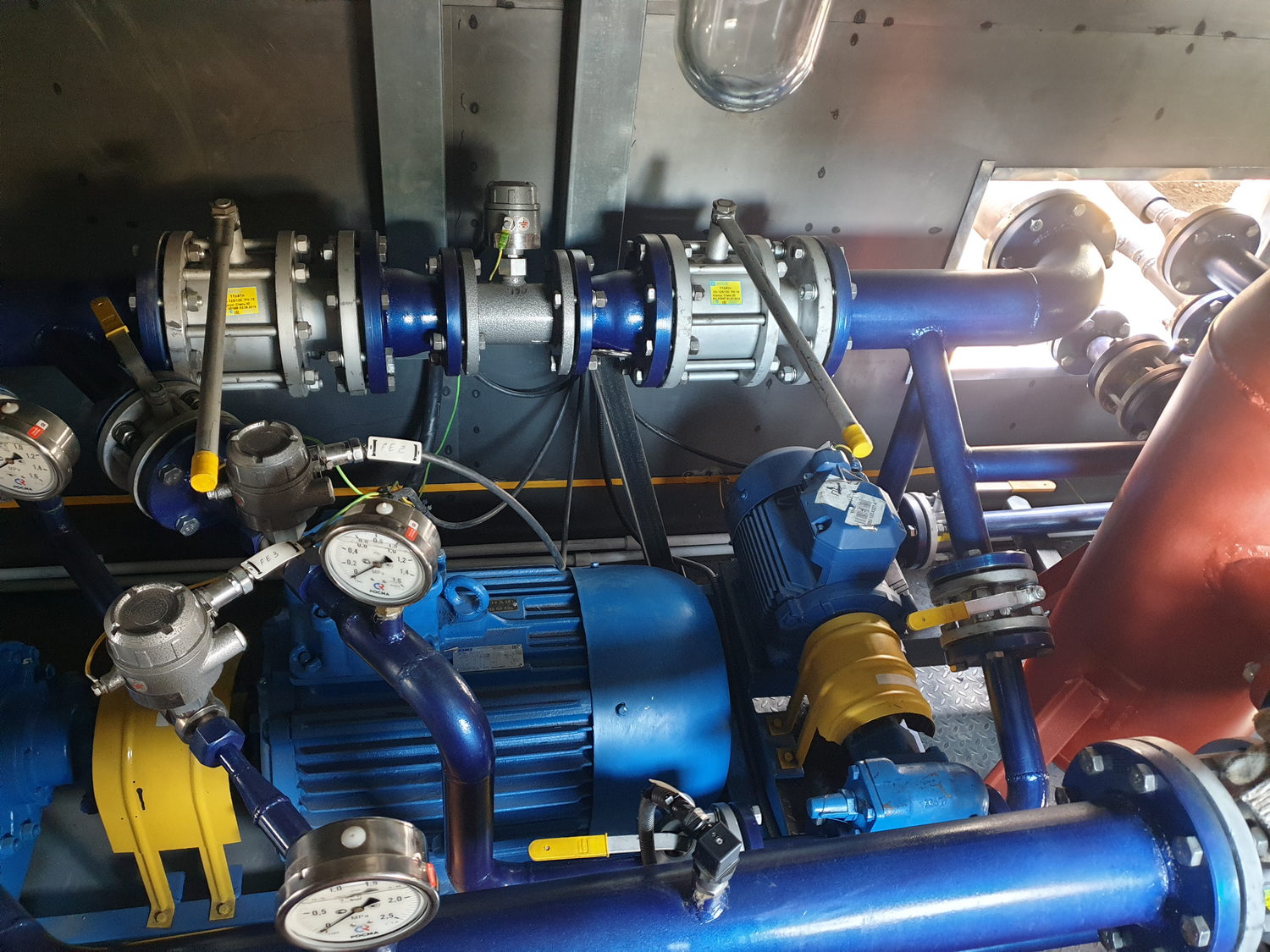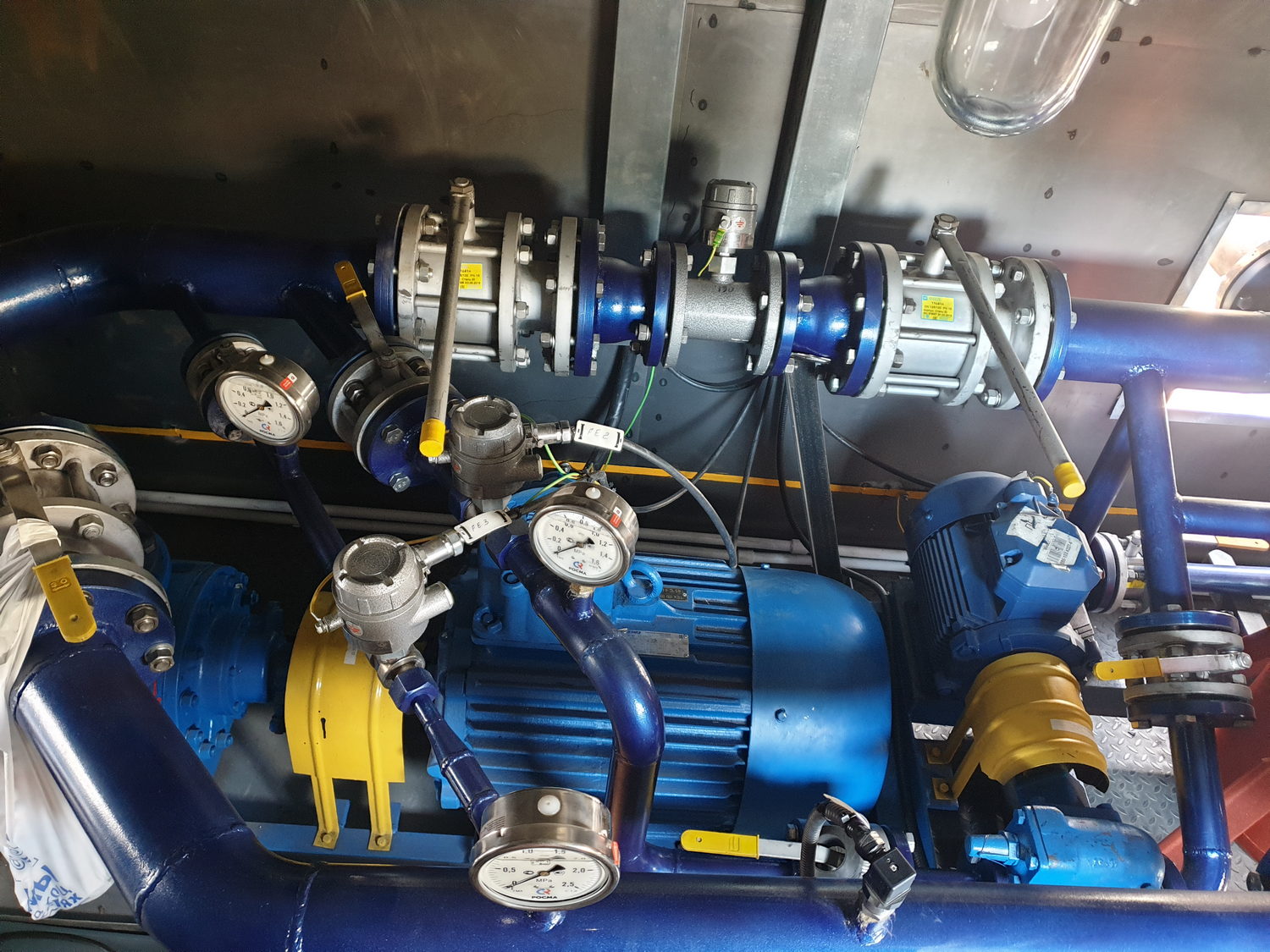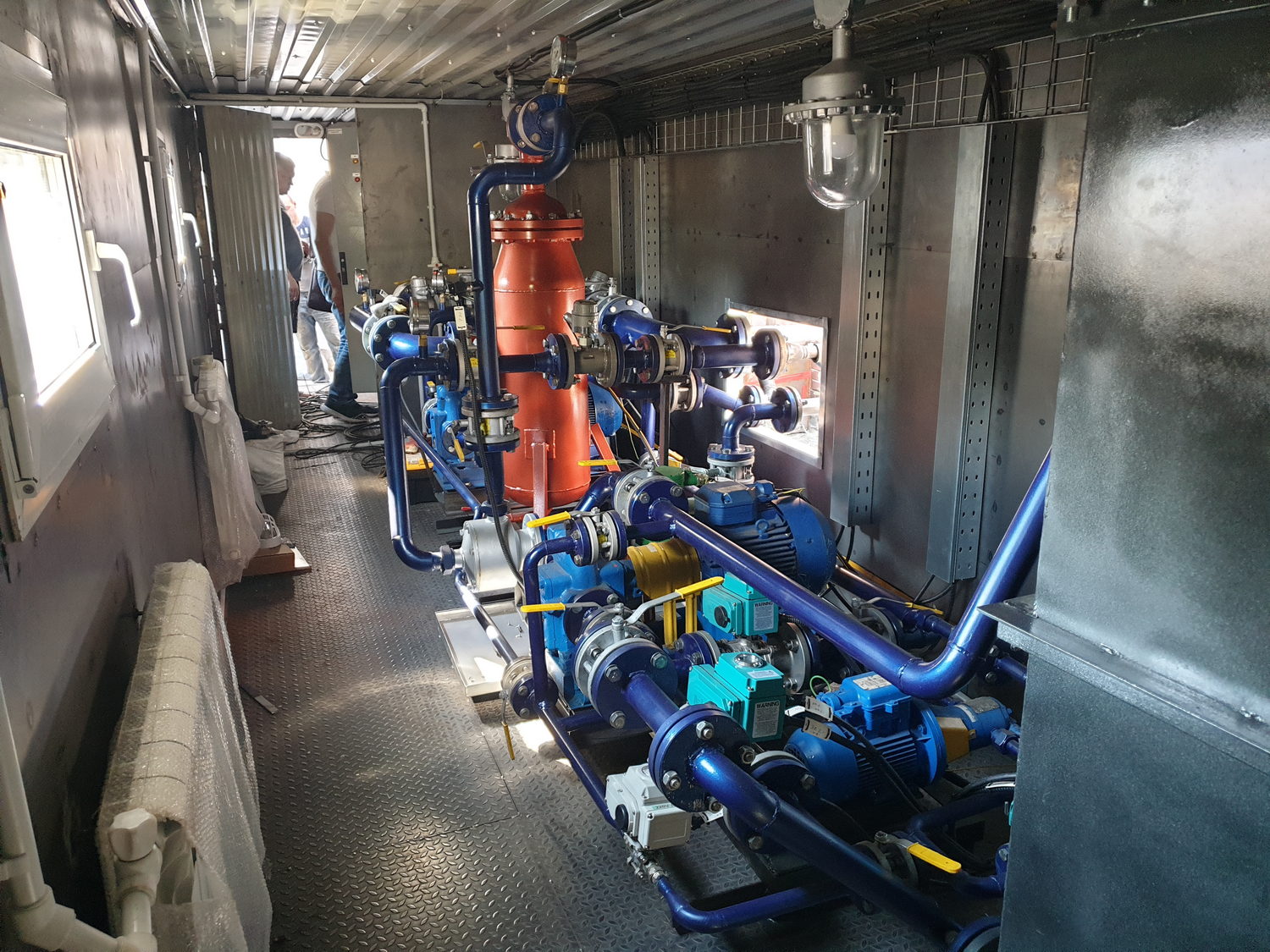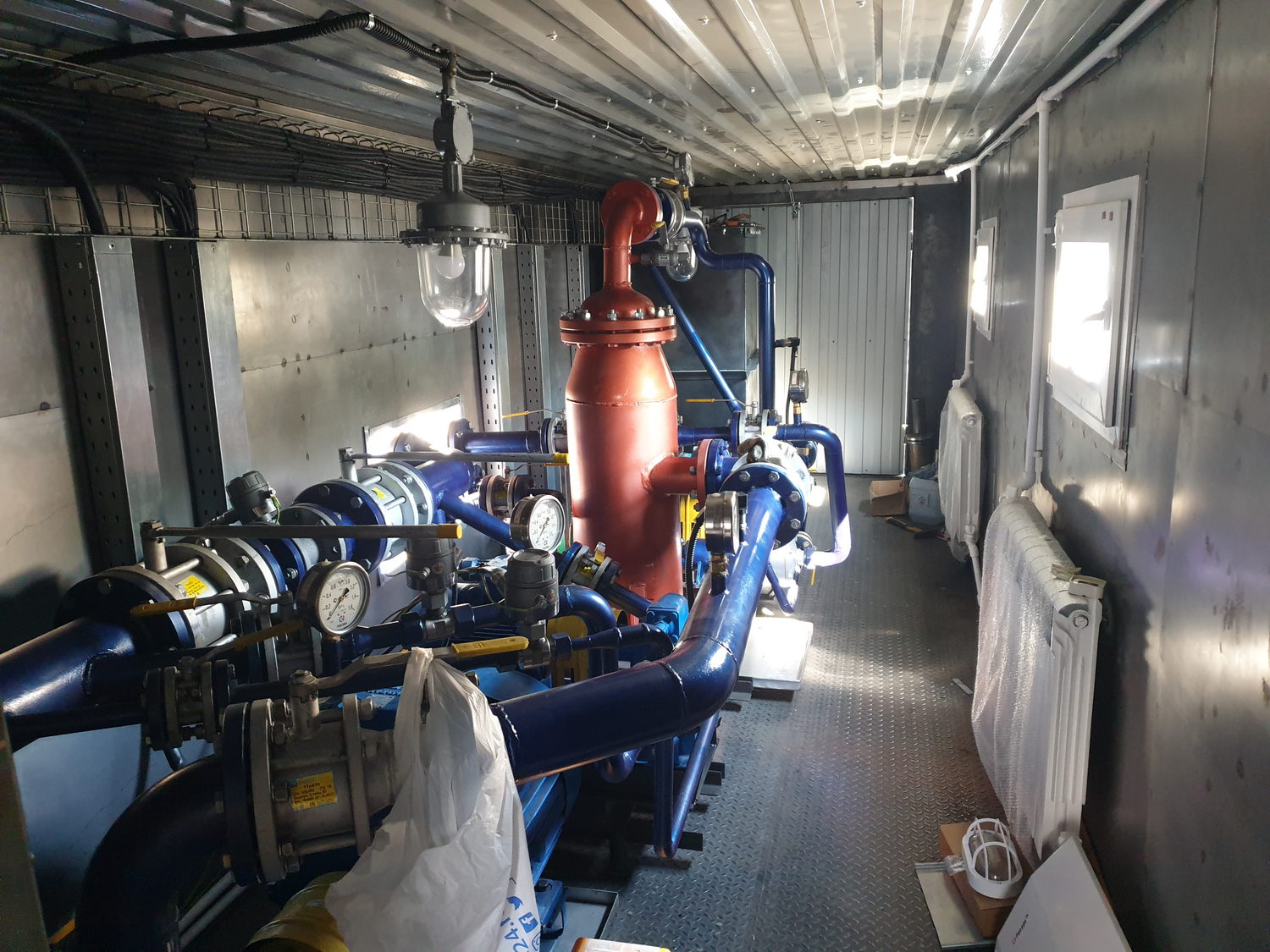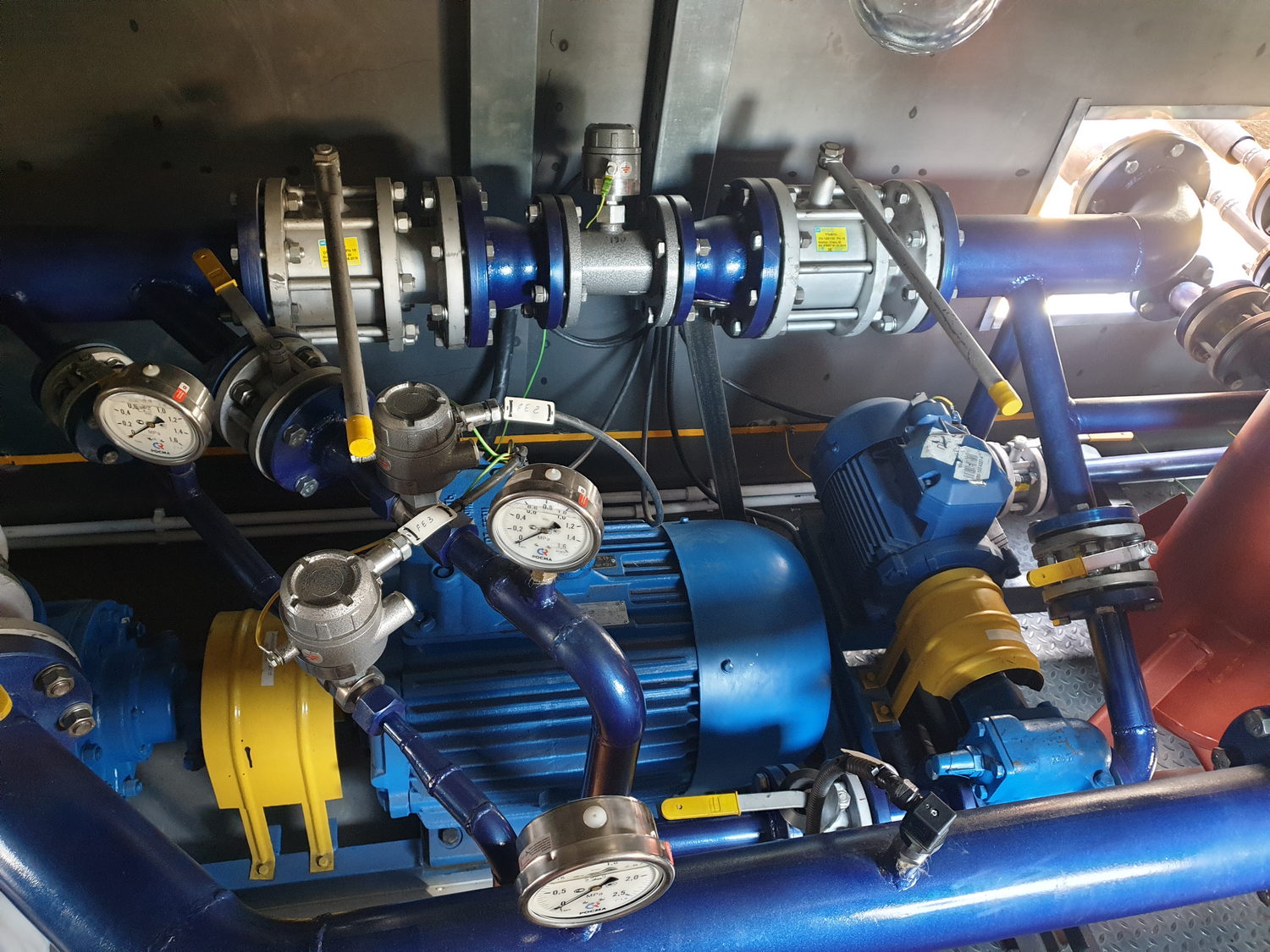 The "Plant of Energy-Saving Technologies" produces and sells  cavitation  installations of the UKG 14-35 brand (container type) of its own production.  This equipment is used for the production of finely dispersed emulsion mixtures of heavy petroleum products and water by  cavitation  treatment, in addition, such plants are used for the introduction of additives.
PURPOSE:
The cavitation  unit UKG 14-35 (KT) is designed to create stratified emulsions of oil products and various additives and modifiers.
DESIGN
The installation is an insulated block container with an inlet  group of dimensions 6.0 / 2.5 / 2.4 m,  having a welded metal frame and divided into 2 rooms. In the first room there is an electric local heating boiler, an automatic control system cabinet and 2 terminal boxes. In the second room is the installation UKG14-35, consisting of a supply tank of modifier No. 1, a solvent supply pump of modifier No. 1, a metering pump of modifier No. 1, a filter and a metering pump of modifier No. 2, a fine filter of the main component, pressure pumps for supplying the mixture, and cavitator (RAF). The premises are heated by 6 radiators connected to the local heating boiler. The modifier consumable tank is heated by a coil connected also to the heating boiler. For lighting, explosion-proof lamps (1) with explosion-proof switches, lamps for general industrial lighting (3) are used. In the block container there is a fire extinguishing system, including:  heat sensors, gas sensors, sprayers, a powder fire extinguisher tank, automatic fire extinguishing systems.
VARIATIONS OF EXECUTION
The equipment may include additional lines for the accurate and uniform dosing of additives and chemicals to modify the feedstock. It can be delivered in various variations:
Semi-automatic  performance. In which, for the operation of the equipment, our specialists learn the operator who maintains the installation and regulates the processes.
Full automatic execution. In which all processes are controlled by a computer designed exclusively for the needs of the  customer, the  presence of the operator in this configuration is minimized.
To purchase  the UKG 14-35 (KT)  cavitation  installation, contact the sales department at the numbers indicated on our website or leave a request in the feedback form.
TECHNICAL CHARACTERISTICS OF THE CAVITATION UNIT UKG 14-35 (KT)
| | |
| --- | --- |
| Supply voltage,V | 380 |
| Installed power, kW | 22 |
| Throughput, m3/h | up to 35 |
| Diameter of inlet pipe, mm | 50 |
| Diameter of outlet pipe, mm | 40 |
| Diameter of a branch pipe for water supply, mm | 15 |
| ТTemperature of working fluid (medium), °C | 50-90 |
| Weight no more than, kg | 1000 |
| Ambient temperature °C | 5-40 |
CONTENTS OF DELIVERY
| No. | Name | Quantity |
| --- | --- | --- |
| 1 | Installation Cavitation Hydrodynamic UKG | 1 |
| 2 | Fire extinguishing system container | 1 |
| 3 | Remote Control | 1 |
| 4 | Dispensing device | 1-3 |
| 5 | Manual | 1 |
| 6 | Spare parts | 1 |
SCHEME OF WORK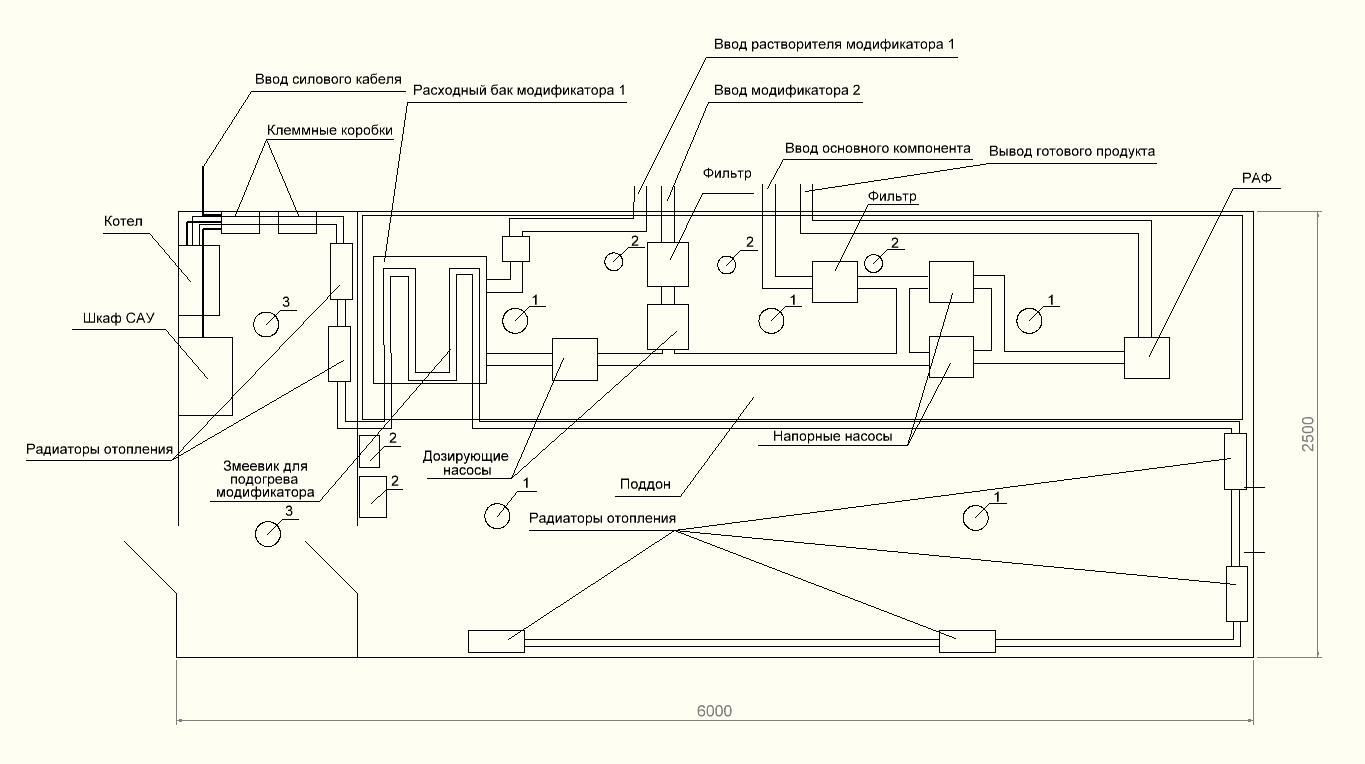 Product / Cavitation facilities